Rabbi Steven Burg is currently serving as the CEO of Aish HaTorah Jerusalem. Rabbi Burg has a Masters in Medieval Jewish History as well as Rabbinic Ordination form Yeshiva University. He has completed management courses at Harvard Business School and the Kellogg School of Management of Northwestern University. Following his ordination, Rabbi Burg worked for the Union of Orthodox Jewish Congregations of America (OU) for 22 years.
Rabbi Burg founded the Jewish Student Union (JSU), a network of hundreds of public high school clubs that teach unaffiliated Jewish teens about their heritage. He started the Anne Samson Jerusalem Journey (TJJ) an Israel experience for unaffiliated Jewish teens.
Rabbi Burg later served as the Managing Director of OU and most recently, as the Eastern Director of the Simon Wiesenthal Center.
---
Most Recent Update:
September 4th, 2020: Pop-Up Shul
Dear Aish Family,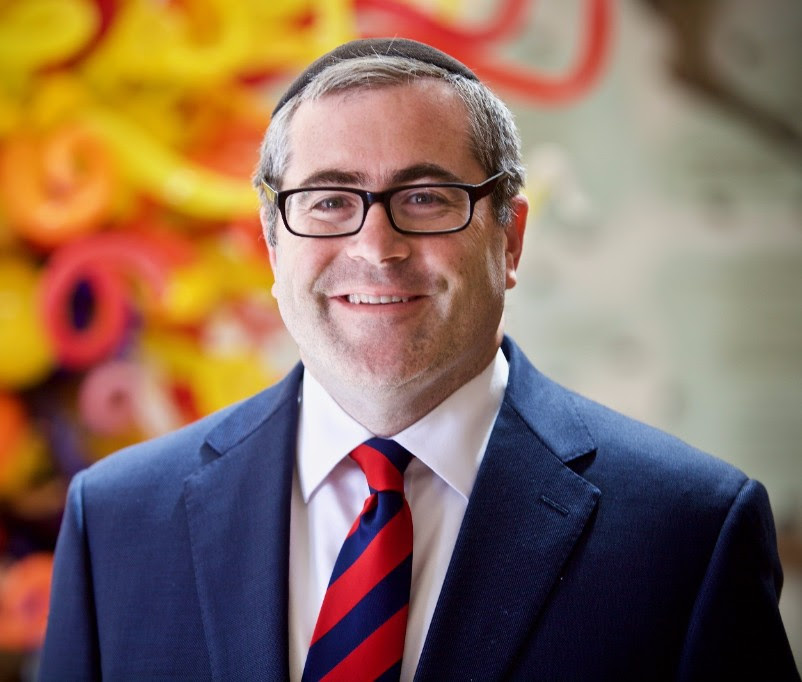 One of the most devastating side effects of COVID-19 has been the dismantling of the synagogue experience. Jews crave community. We need each other to stay strong. The inability to come together in prayer has been brutal. Now we find ourselves going into the high holiday season with the limited ability to go to synagogue. What can we do?
Aish Detroit has always been at the cutting edge of innovation when it comes to conveying the beauty of Judaism. Rabbi Simcha Tolwin is a second generation Aish Rabbi. His father, Rabbi Alon Tolwin, was one of the first students of Rav Noach Weinberg, zt'l when he started Aish HaTorah 45 years ago, and the founder of Aish Detroit. In partnership with his amazing wife, Rebbetzin Estee, Rav Simcha is always discovering new ways to recreate the Judaic experience.


When Corona hit, Aish Detroit started planning how to help Jews around the world re-imagine the high holiday experience. They came up with the immersive and empowering experience called "Pop Up Shul". This program which is housed at popupshul.com allows any Jew to establish a shul in their backyard. With dozens of classes to train the average Jew, this effort allows the building of micro communities in a healthy and socially distanced way.

There are even different services to choose from: Yogi, Family, Teen and Traditional. Jews from all over North America have been signing up in droves. I encourage all of you to visit the website at popupshul.com to learn how to enhance and create the perfect Shul experience.


This is really the essence of Aish. We believe in the concept of partners and leaders. Every Jew has the potential to take responsibility for their community. What the Tolwins have created is the ultimate Jewish experience. Rising up through a calamitous experience to reengage and strengthen our heritage. That is all of our obligation.
Shabbat Shalom,
Rabbi Steven Burg
---
Past Updates: