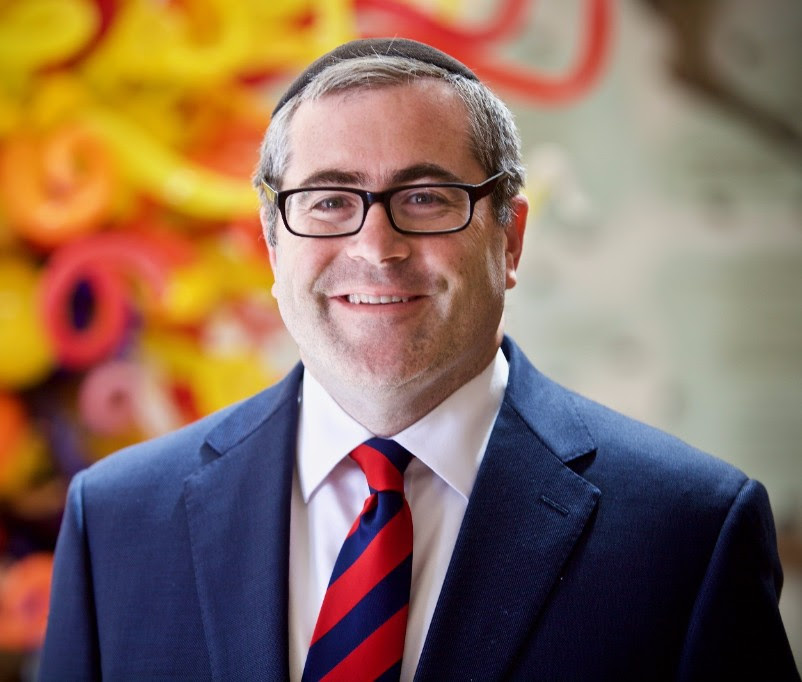 Our line of work is not for the faint of heart. The good news about Jews is that we are a "stiff-necked people" and that has allowed us to survive some of the worst persecution in every country around the world. The not as good news is that we are a stiff-necked people and can sometimes drive our leaders crazy. It is seldom the case where a Rabbi and Rebbetzin can sit for an evening and just reflect back on the benefits of their work.
This past Sunday night was a celebration in Denver and around the world. Last June, Aish of the Rockies was scheduled to honor Rabbi and Rebbetzin Yaakov and Chaya Meyer for 25 years of building Aish Denver. As we all know, COVID-19 prevented many celebrations from happening. Finally, albeit via zoom, we were all able to thank the Meyers for their dedication to the Jewish people.
Zev Jacobs, COO of Aish of the Rockies coordinated one of the most moving tributes I have ever attended. Rabbi Menachem and Rebbetzin Sarah Lehrfield were also honored for their outstanding work with the young families of Denver. Tributes came in the form of video messages from the Chief Rabbi of South Africa, Rabbi Warren Goldstein and Aish HaTorah Rosh HaYeshiva, Rav Yitzchak Berkovits. Aish Global board member and one of the founders of Aish Denver, Sandy Schiff, gave a loving tribute.  It was a night to remember.
Two things struck me throughout the glorious night, and they are connected. One was watching the Meyers surrounded 
by their biological family, and the other was watching them immersed in their spiritual family. The Meyers have many children who are now spread across the globe. All of them were able to be in Denver for this auspicious occasion. Kiruv powerhouse and son-in-law Rabbi Shlomie Buxbaum served as the MC of the evening. I know many of the Meyer children and they are all powerful, Klal Yisroel dynamos in their own right. Seeing the respect they have for their parents is awe-inspiring.
Perhaps the highlight for me was listening to so many vibrant Jews thanking the Meyers for assisting them on their journey down the pathway to a richer and fuller Jewish life. I highly recommend you watch the dinner program (see video below) if you want to be truly inspired about the future of the Jewish Nation. The crescendo was a song beautifully sung by many of the congregants.
On a personal note, since I came to Aish over five years ago, Rabbi Yaakov Meyer has been a true brother to me. When I come to Denver I stay in his home and I honestly don't know a more caring and beautiful Jewish leader than my close friend, Rabbi Meyer. May the Almighty bless the entire Meyer family with passion, strength and dynamism always. May He bless Aish of the Rockies with another 25 years of growth and vitality.
Shabbat Shalom!