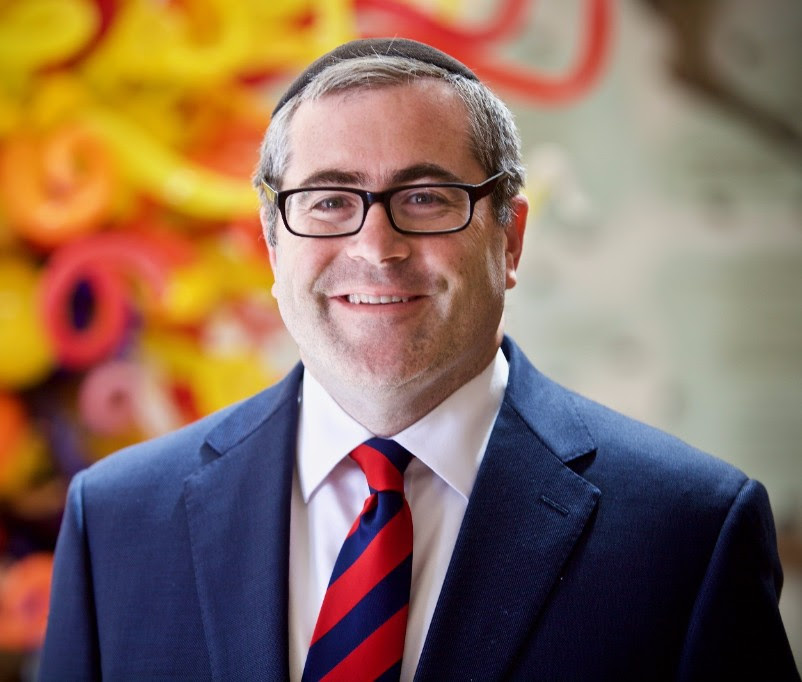 Dear Aish Family,
I have always chosen to address all of you as family because that is the way I feel about you. Aish is much more than an organization or a movement. We are a family that shares our joyous moments and sad ones too. When one of our Rabbis was tragically murdered all of you came together to support his family and students. As Jews we are bonded in a way that can only be described as "Mishpacha."


Therefore I want to share a family celebration that took place this past week. A few years ago, Sam Rudin decided to take time off of work to explore his heritage by traveling to Israel on a Birthright trip. While in Israel, Sam's heart was opened to Judaism in a passionate way. Seeing Sam's interest, the trip leader, Rabbi Yehoshua Marchuck, suggested that he might enjoy studying at Aish HaTorah.
Fast forward a few years and Sam, who now goes by his Hebrew name Shmuel, has become one of the top students at our Yeshiva. I was honored to host Shmuel in my home for Passover a few years back and even was able to spend a holiday meal with his family. He truly is one of the kindest and most sincere Jews that I have ever met.


It was my honor to attend his wedding this past week. Orchestrating a wedding during COVID-19 is not an easy task. Shmuel and Tamar Levine met in Jerusalem and had planned to be married there. Due to pandemic based circumstances they were married in New Jersey. Shmuel's Rabbi from Aish, Rabbi Riber who now is living in Philadelphia, officiated at the ceremony.


It was truly one of the most special weddings I have ever attended. The joy in the air was palpable. My wife Rachel, who knew the bride as a counselor at the camp she ran, confirmed that Tamar was just as special as Shmuel. We all danced in joy the entire night. Aish Alumni came from all over to celebrate. The couple's parents were elated.
I could not help thinking about one special presence at that wedding. Without the Almighty guiding Shmuel to Aish, this amazing Jewish home would not have been built. The Almighty is constantly guiding us all to be better, to do better. That is frankly what makes us family. A Father in heaven who yearns for us all to be better every day.
I want to thank all of you for your constant support. For 45 years we have kept our doors open around the world physically and in cyberspace. Our sole mission is to make sure that every Jew has a chance to immerse in the Creator's wisdom. No matter how limited a person's Judaic knowledge might be, Aish will always be there guiding everyone towards the beauty of Torah.
Shabbat Shalom!
Rabbi 

Steve

 

Burg


Weekly Torah Portion: Re'eh
Every Day We Can Choose Good