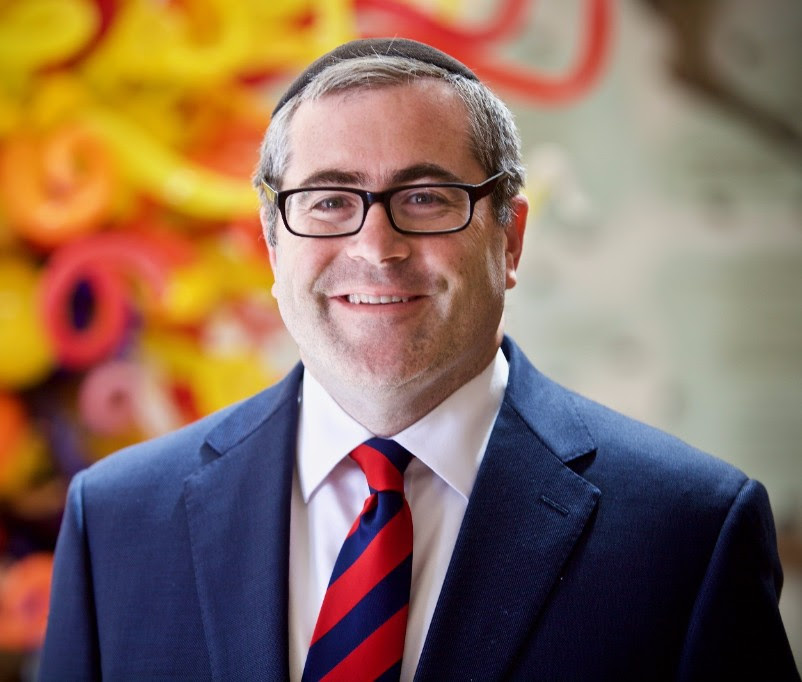 Dear Aish Family,
Things are busy here at Aish. We are preparing to double our numbers very shortly at our Yeshiva with over one hundred students set to join us within the next few weeks. Our staff has been working tirelessly with the Israeli Government making sure we are in full compliance with all quarantine guidelines and ongoing Corona regulations. As one of the only Yeshivas in the world that remained open throughout the COVID-19 pandemic, the current student body is eagerly awaiting the influx of new students.
One of the most important values that we hold to be true as Jews is our adherence to the ethical guidelines of the Torah. For over 3000 years we have had a moral compass as a guide to making extraordinary tough decisions. I read an amazing interview this week with one of the greatest Rabbis of our generation, Rav Shmuel Kamenetsky Shlita.
Rav Shmuel, as he is widely known, was one of the most influential leaders in making sure that Aish would continue to thrive after the death of our mentor and founder, Rav Noach Weinberg zt'l. Along with his son Rav Sholom Kamenetsky, who is a great leader in his own right, Rav Shmuel helped to guide Aish through a difficult transition.
Before I accepted the job as CEO of Aish, I went to visit Rav Shmuel in Philadelphia. Rav Shmuel encouraged me to take the job and instructed me as to what my focus should be. The one point he made numerous times over the years was that he felt that Rav Yitzchak Berkovits, Shlita should be the Rosh Yeshiva of Aish HaTorah. One of the most special moments for me was being able to tell Rav Shmuel that Rav Berkovits had agreed to return to Aish as it's Rosh Yeshiva!
In the recent interview, Rav Shmuel discussed some of the many life and death questions that he has had to answer regarding the coronavirus. One of the questions was from a student who operated a number of nursing homes. He was being told by the State that he had to accept patients with Corona. He was afraid that his current patients would contract the disease and die. Rav Shmuel said he could not put the lives of the elderly in his care at risk and should not accept Corona patients.
The Governor of this State threatened to revoke the license of anyone not accepting Corona patients. Rav Shmuel told him In no uncertain terms, "then you must lose your license!" In no way was he allowed to risk the life of his current charges. Weeks later it came out that this fellow was the only major nursing home operator in the State that did not lose a patient to Covid-19!


I had two takeaways from this article. The first was how honored we must be to have such a courageous leader like Rav Shmuel. The second point was how blessed we are that the Almighty gave us the Torah as a moral prism through which we view the world. Jews have never wavered throughout the millennia, standing firm in our belief that life is sacred and must be preserved at all costs.
Throughout COVID-19, Rabbis around the world have taken positions in Jewish law to protect lives first and foremost. These are the moral guidelines that have been gleaned from the Torah for thousands of years. May the Almighty bless us with the strength to continue to make moral and correct Torah decisions throughout this worldwide pandemic. May He bring a swift end to our suffering and bestow heath on all of His children.
Shabbat Shalom!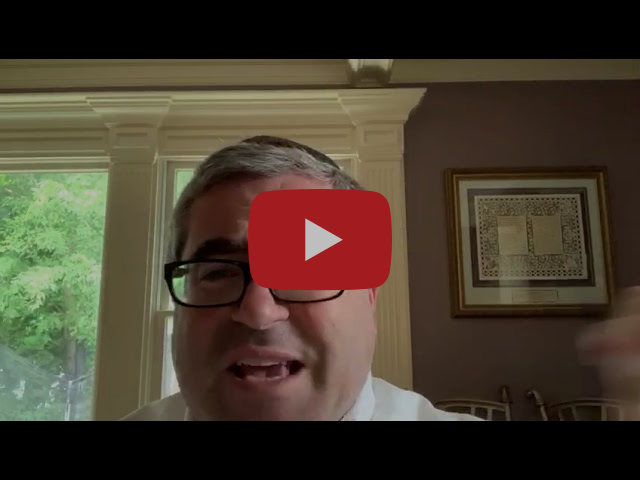 Rabbi Steve Burg
Weekly Torah Portion: Eikev
Everything We Have Comes From The Almighty