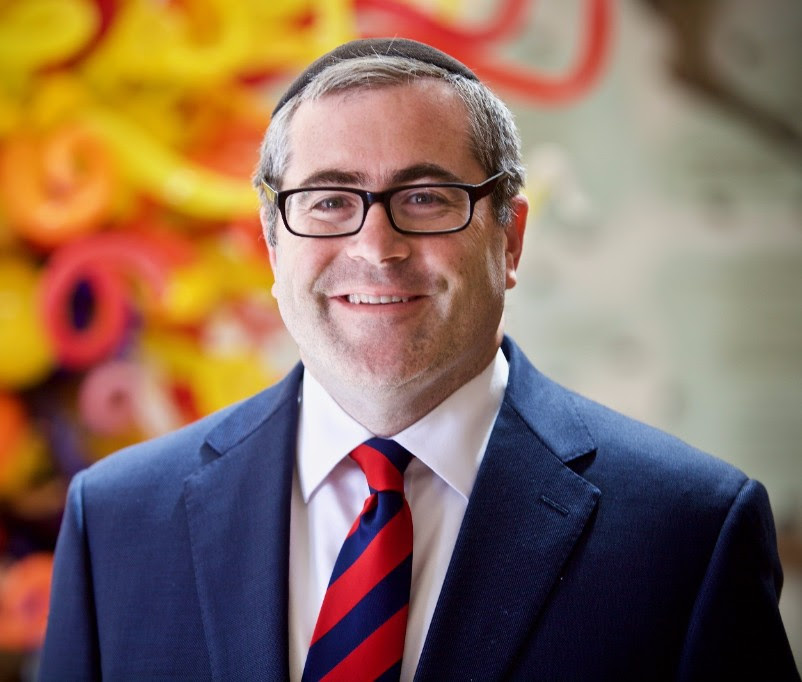 Dear Aish Family,
Last week we spoke about the poisonous antisemitism that was spreading around the world and the need to speak out in support of our Jewish brothers and sisters. This week I would like to shift topics and at the risk of being very open, I'd like to discuss my feelings about the protests that are spreading on behalf of the African American community.
About a week ago my son approached me and said that he felt like he wanted to attend a protest march in Teaneck. I told him it sounded like a good idea as long as it was peaceful and coordinated with local law enforcement. He assured me it was and I told him that I would like to go with him.
The two of us set out not fully knowing what to expect but with a feeling that we wanted our neighbors to know that Jews took human rights seriously. As we entered the parking lot we noticed that many of the organizers were teenagers. It turned out that many local Teaneck High School students and alumni had banded together to coordinate the march.
I also noticed that there was a large police presence. What was remarkable was that the police were talking to many of the protesters and they genuinely seemed supportive. I walked over to one of the police officers who was in deep conversation with one of the protesters. It turned out that they were father and daughter!
I asked the officer what his thoughts were about the protest and having his child march. He said that what the officers did to George Floyd was despicable and every cop he knew had a problem with it. In terms of his daughter, he couldn't be prouder. He said "Passion is like gasoline; it can either start an out of control fire or power your car. We need to teach young people to focus their energy in a positive way."


What an incredible outlook on life. We need to help the next generation focus their energies on standing up for the right things in a respectful and passionate way. I marched with that group for over a mile surrounded by encouraging police. This is how we Americans need to conduct ourselves. We need to make sure we return civility to all conversation once again.
Most importantly, as Jews, we must stand for justice and morality always. The Almighty has given us the difficult task of being a light unto the nations. We must light the way towards loving and embracing each other. May the Almighty heal the world speedily and grant us peace always.
Shabbat Shalom!
Rabbi Steve Burg
On the Weekly Torah Portion:
Look for the Good Around Us