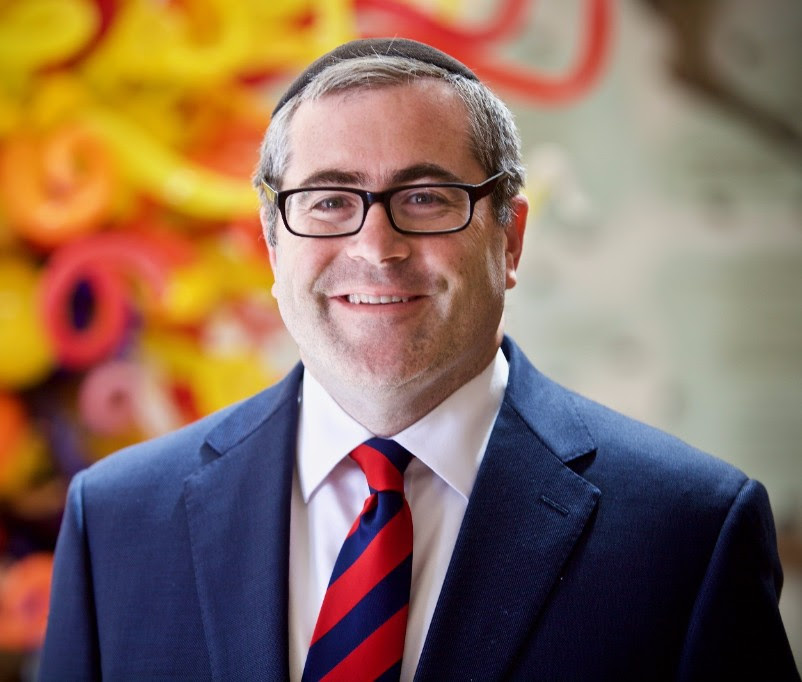 Dear Aish Family,
It has been quite a week around the world. Between corona, protests and rioting the world has never seemed so complex. I spent the past week doing numerous TV and radio interviews regarding antisemitism. Many of you have reached out to me expressing your feelings. As you are my family, I wanted to express my general thoughts in a very personal manner.
When I worked at the Simon Wiesenthal Center I got to know the African American community on a very intimate level. One speaking engagement stands out in my mind. I was speaking at a meeting of the NAACP in Manhattan. We talked about how close the Jewish community and the African American community were during the civil rights movement. Ultimately we decided to try to renew our bonds and work closely in the future.
That night I had decided to come early so I could attend the board meeting before I spoke. The main topic was the incarceration of young men aged 16-24. I realized that I did not fully understand the pain of their community and the struggle that they experienced regarding the fear that they had for law enforcement. Thankfully, I was involved in a program run by the Simon Wiesenthal Center called Tools for Tolerance. That year we trained 6000 NYPD Sergeants in how to deescalate situations and practice community policing.
I have never forgotten the lessons I learned during those years. We must be sensitive to the African American community. What happened to George Floyd was horrific and intolerable. We must stand against unnecessary violence especially when it comes from law enforcement. That must be coupled with the fact that the majority of police officers are good people trying their best to keep us all safe. We must help both sides come together and forge a pathway towards coexistence and peace.


Having opened up my heart you regarding my thoughts about the protests, I want to be firm that there is one aspect that must never be tolerated. Frequently those that hate Jews and Israel find their ways into liberal movements and use them as a cover. No where has it been more apparent then the BDS movement. Unfortunately it does not stop there.
Who could forget that when the leaders of the Women's March were asked to condemn Louis Farrakhan's remarks referring to us Jews as "termites," they couldn't bring themselves to do it. Black Lives Matter has consistently incorporated Anti-Israel groups into their organization. I have asked them on many occasions how this could possibly help their cause. Intersectionality has given an opening to antisemitic and anti Israel groups to hide their hate behind other causes.


This was the background which culminated with synagogues in Los Angeles being attacked this past week. I found that I could not remain silent as hate messages were scrawled on our sacred houses of worship. This was not an accident. While the Jewish people must be a light unto the Nations we must be sure that the Jewish people stays strong. (Click here for my Newxmax interview.)
I was told by some that we should stay quiet about the antisemitism that was occurring because "we shouldn't make this about us." My friends, I have much love and sensitivity for the world at large. But there is no scenario where a Jew gets attacked that I won't scream from the rooftops. We must always look after our family. This was the point I made over and over again to the media this past week. (Click here for the The Mark Levin Show interview.)
As Jews we must care about every human being on this planet. We have stood for morality and ethics for thousands of years. It is inherent in the DNA of a Jew. Simultaneously, we must always have every Jew's back. We must defend each other no matter what the cost. That is what defines family. May the Almighty help to heal the world and give comfort for all those in need.
Shabbat Shalom!
Rabbi Steve Burg
Look Inside the Heart:
Reflections on the Protests