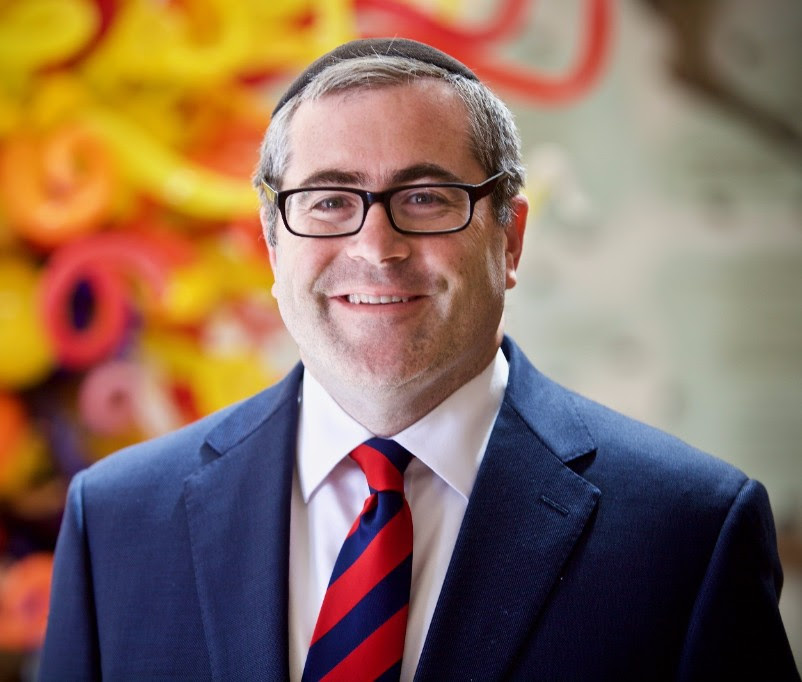 Dear Aish Family and Friends,
I am not sending out the typical weekly update because I want to send you a deeply personal note. I came to Aish HaTorah almost 5 years ago after a successful 25 year career in Jewish communal service. I did not know much about Aish but when I was first approached two things became abundantly clear.
Firstly, Aish was the movement I had been searching for my whole life. Everywhere I turned as I tried to make my decision to join Aish, I was regaled with stories of Jews who had been inspired by Aish. The number of Jews who stopped me to tell me how the world famous Aish Discovery program had changed their lives was overwhelming. One New York City Councilman texted me when he heard that I was thinking of working with Aish that he had studied there for a number of weeks, years ago and it changed his life!


Secondly, it quickly became apparent that Aish was at a crossroads. Since losing our founder and leader, Rav Noach Weinberg, z'tl, Aish had suffered terribly. We were deep in debt and were suffering from a lack of direction. I searched deep in my heart and turned to the Almighty for guidance to decide if I was ready or worthy to take on the task of putting Aish back on course. I decided that I could not say no and accepted the challenge.
In the first four years we were able to pay down eleven million dollars of debt outside of our annual budget. The number of visitors to the Dan Family Aish World Center went from 30,000 to 150,000 annually. Our Yeshiva went from a small enrollment to the largest incoming class in our 45 year history. Aish.com has engaged a million people per month and is venturing into social media in a cutting edge way. Aish Israel interacted with over 50,000 Israelis last year. Our new efforts in NYC have seen us engage over 1000 young
 professionals in our first year. We have built and are in the process of completing four new Aish shuls. We started new branches for the first time in ten years. Perhaps most importantly, we found an heir to Rav Noach Weinberg with the inauguration of our new dynamic, indefatigable Rosh Yeshiva, Rav Yitzchak Berkovits, Shlita. In short, Aish's growth over the past few years has been momentous and electric.
None of this would have been possible without all of you, our partners. If we were a stock, a small investment five years ago would be worth millions today. This investment is a spiritual one. The dividends are paid out by the Almighty in Heaven.
This Sunday, we will be launching our annual 48 hour giving campaign. Every dollar raised will be going to our world class programs. Our goal is a very audacious goal of $4.5 million. We have already raised 3 million dollars to match your gifts at a rate of 3:1 so your gift will be even more impactful. Please click below and give generously.


Causematch2020
I can honestly say that if you care about the Jewish people the way that I do, then partnering with Aish is a must. May the Almighty grant all of you inspiration and passion always and may you continue to be a part of our special Aish family.
Shabbat Shalom!