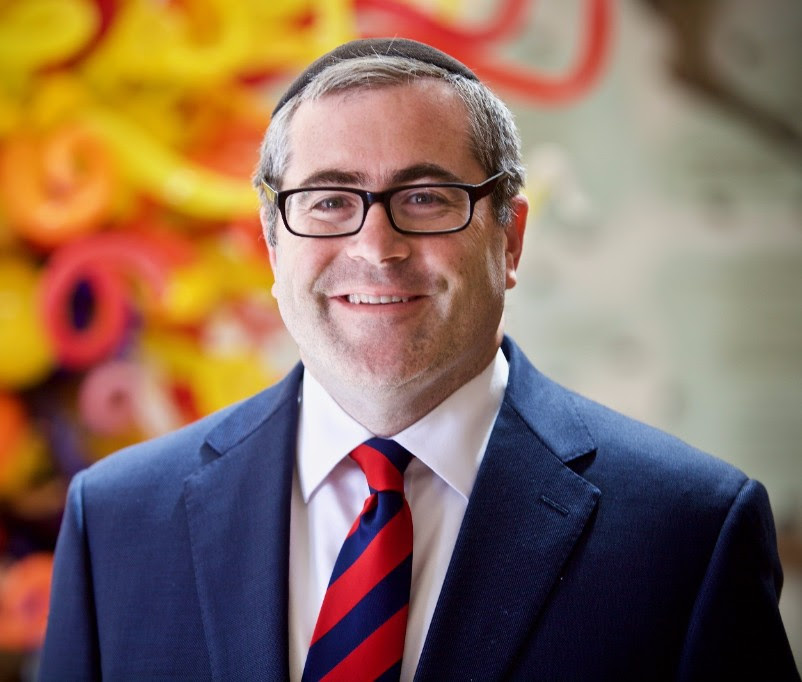 Dear Aish Family,
I am writing this note to you on the eleventh Yahrtzeit (anniversary of the day of passing) of the founder and visionary of Aish HaTorah, Rav Noach Weinberg z'tl. I always view this date as a time of reflection. Are we keeping to his impossibly high standards? Is Aish still the powerhouse it was for the almost 40 years that he ran it?


As I was deep in thought, I started to receive many messages that long time Aish partner, Kirk Douglas OB"M had passed away at the age of 103. Kirk had studied Torah with Aish rabbis and dedicated the beautiful theatre that is the crown jewel of the Dan Family Aish World Center. Literally hundreds of thousands of visitors have sat and watched inspirational films in the Kirk Douglas Theatre.


I was reminded of the time when another famous actor spent time at Aish. Morgan Freeman was narrating a documentary on the Aish roof for a few days. We gave him a tour of the building and, as usual, stopped in the Kirk Douglas Theatre to show him some inspirational films. During the movies he kept moving seats. When the lights came on, I asked him if he was uncomfortable. Morgan told me that he wanted to see if the sound was good all over the theatre so he could report back to Kirk that his theatre was up to snuff. I asked him how we rated. With a big smile he gave me a thumbs up.
This was a part of Rav Noach's legacy. It didn't matter how famous you were, he wanted to share the Almighty's wisdom with everyone. He wanted everyone to connect to the Almighty on whatever level they were able to.


Earlier this week, I received a call from a true student of Rav Noach. Rabbi Aryeh Royde was inspired by Rav Noach even though he never met him. He got involved with Aish through Project Inspire. Shortly after, Rabbi Royde listened to every taped class of Rav Noach that he could get his hands on. Of course, after listening to countless hours of Rav Noach, Aryeh wanted to change the world. Being that Aryeh was a Belz Chassid, he started a group called the Traveling Chassidim. Today this group spends dozens of Shabbatons around North America livening up small communities.


Rabbi Royde called me this week to tell me that at the learning program he runs in Monsey, they happened to bring up the topic of redeeming the first born (Pidyon HaBen). One of the participants mentioned that he was a first born but had never performed this Mitzvah. Another participant heard the conversation and said, "I'm also a first born." Before they knew it, preparations were underway for fulfilling this important commandment. Even though Rav Noach has been gone 11 years, his student, who he never met, was continuing his amazing work
This is the legacy of Rav Noach, Aish HaTorah and Judaism. Inspiration is relentless and never ending. Once the fire of Torah has been experienced it doesn't matter if you are Kirk Douglas or a regular Jew. The drive to get close to the Almighty is alive and well in all of our hearts.
Shabbat Shalom!