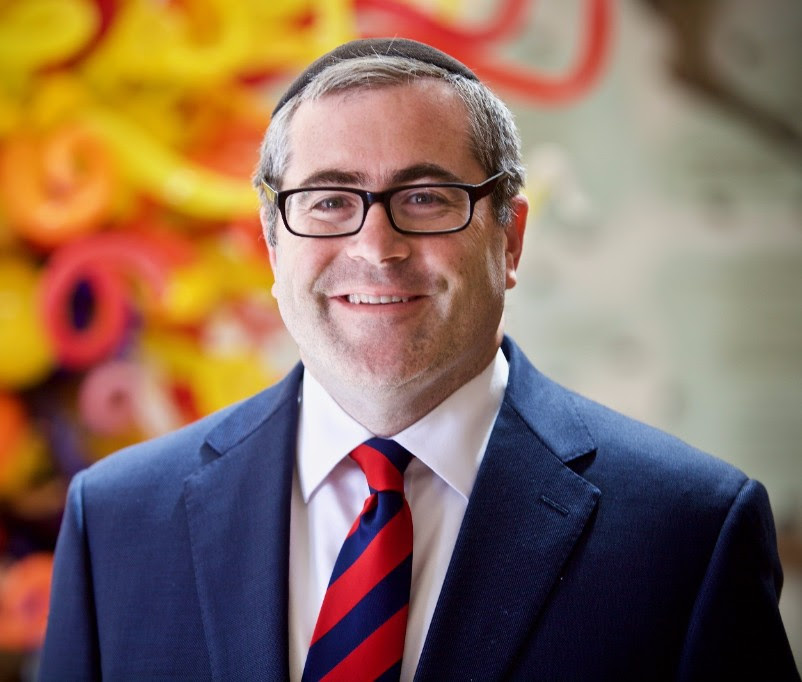 Dear Aish Family,
As all of you know, I have a heavy travel schedule. Up until now, for the past five years, I have tried to limit my travel to cities with an Aish Branch. This week I had the opportunity to visit the great city of Chicago. Over the years, I have spent a tremendous amount of time in Chicago and have many friends there. For some reason Chicago remains the only major city without an Aish Branch. I soon found out that Chicago Jewry was well acquainted with Aish.
I was accompanied by Aish Campaign Executive, and Chicago native, Shlomo Ashkanazy. Shlomo recently finished serving as a sharpshooter in the IDF and started working for us in Jerusalem. It was his first trip to the US for Aish, so I accompanied him. It was clear from the start and throughout, how well respected Shlomo is in Chicago.
At one of our first meetings, I mentioned that Aish doesn't have an official physical presence in Chicago. The person was incredulous. They said, "do you think there is a home in Chicago that doesn't visit you on the web at Aish.com." Sure enough, every meeting we had someone described how they were connected to Aish.com. Many more had been to our world headquarters in Jerusalem. I came to realize that Aish truly has a presence and an effect on every city around the world where Jews live.


Many of the conversations revolve around the lack of spirituality amongst young Jews. I found myself over and over again explaining the tools that Aish uses to teach about the Almighty. There is no doubt that Aish must deliver our curriculum and approaches to spirituality to Jews around the world.
The highlight of my trip was the time I spent at the Walder Foundation. Shlomo and I reached out to talk to them about Aish. As it turns out, one of my former employees, Jenni Richton, who I hired out of college a decade ago is now one of the senior professionals there. After I realized how old I had become, 
 I took tremendous pleasure in seeing the growth of an amazingly talented young Jewish professional.
When I walked in the door the person greeting us said "You must be Jenni's mentor". I can think of no prouder title that I possess. In the Jewish world we get very caught up in what we do and how we do it. The truth is, nothing is more important then mentoring the leaders of the next generation. Take the time to allow young people to take on important projects. That is how we can best build the Jewish Nation.
Shabbat Shalom!