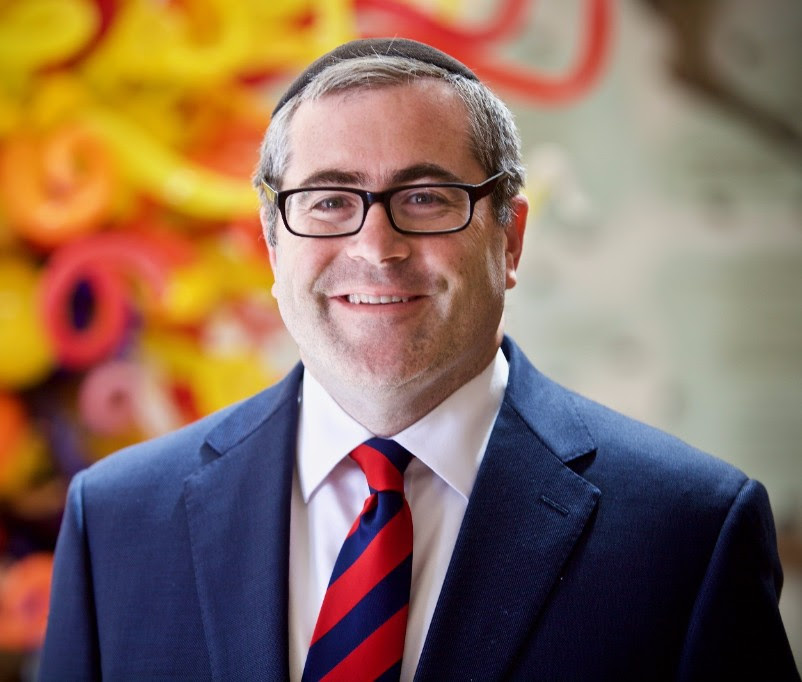 Dear Aish Family,
One of the most important functions of the Dan Family Aish World Center is to be an embassy of the Jewish people. So many people come from all over the world to Jerusalem to imbibe spirituality. When they get to the Aish rooftop, they look out at the Temple Mount and they sense that there is a great Presence there. We open our doors widely and emphatically to all who come.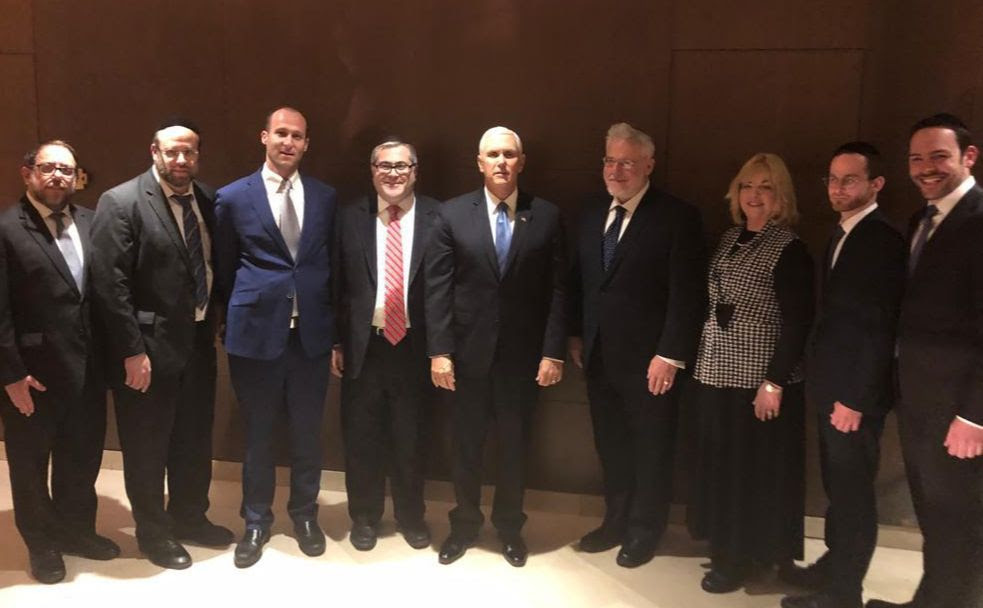 When we got the call that the Vice President of the United States wanted to come to Aish, we leapt into action to do all we could to accommodate his needs. Suffice it to say, our building was probably the most secure it has been since it opened. We always strive to create a welcoming atmosphere at Aish, and I believe that pays off. I would like to thank the Director of the Aish World Center, Bradley Martin for all of his hard work.
I was honored with welcoming Vice President Pence as he entered the Gindi Hall in the Aish World Center. I thanked him for his strong support of Israel and his dedication to family values. We then went up to the fifth floor so the VP could take in the magnificent view from our beautiful Diener Terrace. He did a media interview with the Temple Mount in the background and then we had an opportunity to engage the VP and take a picture with him. Shortly after, the VP was off to join the Prime Minister at the Kotel.
One of the Israeli security guards asked me if Prime Minister Netanyahu has visited Aish. I told him that not only had he been to Aish, but his grandson's Bris (circumcision) had been at the World Center. Luckily, the Mayor of Jerusalem, Moshe Lion had stopped in to meet VP Pence, so we were able to spend time with him as well. Mayor Lion was very personable and when he mentioned that he hadn't eaten all day, we brought out some of our trademark Aish edibles.
Then the heads of Aish Israel, Rabbis Etiel Goldwicht and Shimon Kaufman took the Mayor out to the terrace to share Aish's incredible app that shows the Temple through augmented reality behind the Kotel. We were blessed to have been joined through this exciting day by long time Aish St. Louis partners, Charles and Naomi Ruth Deutsch.
I want to thank our incredible partners at the US Embassy in Jerusalem. Ambassador David Friedman has become such a part of the Aish family that we all gave him hugs when we saw him. The indefatigable hero of the Embassy is my good friend, Aryeh Lightstone. He is constantly striving to do amazing things for the United States and the Jewish people. One more incredible recent addition to the Embassy staff has been Aish Alumnus David Milstein. This is literally a dream team and they are producing wonderful things every day.
In short, Aish is so much more than an organization. We are a movement that recognizes that Jewish values have always and must continue to shape the world. The Almighty placed us on this earth to be a "Light unto the nations." Aish must always strive to be a beacon of hope and passion to all of humanity.
Shabbat Shalom!