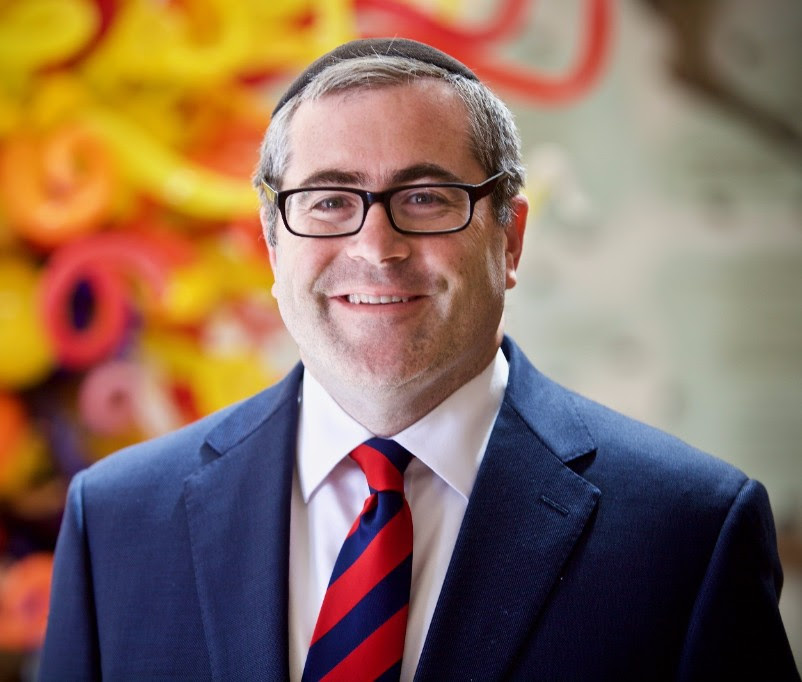 Dear Aish Family,
The question I am being asked every single day by so many of you is: What should our response be to the outrageous growth of antisemitism worldwide? How do we demonstrate that we will not be intimidated or cower in fear?
Four years ago yesterday, I encountered the worst experience of antisemitic violence in my life. Aish's beloved Rebbe, Rabbi Reuven Beirmacher, of blessed memory, was butchered at the Jaffa Gate by terrorists for the crime of being a Jew and walking the streets of Jerusalem. The greater Aish family was devastated.
I was left with a question that I had never dreamt of dealing with before. How would Aish HaTorah respond? We came out loudly and clearly that since Rabbi Biermacher had come from Argentina, we would tremendously increase our efforts in Latin America.
In the four years since, we are nearing the completion of the fourth Aish Synagogue built in Latin America. We have expanded our reach to countries all over South America. We have Jerusalem staff members living in Mexico and Santiago.


On the 4th yahrzeit of Rabbi Beirmacher this past Wednesday night, we gathered in the Beis Medrash to a packed house. We were addressed by Aish New York Executive Director, Rabbi Elliot Mathias and Director of the Aish Jerusalem Latin American Program, Rabbi Tzvi Klor. Unfortunately, because of the serious rain storms in Israel we had to postpone our march to the spot where he was murdered to daven Maariv. All of this in and of itself would have been an amazing commemoration of Rabbi Biermacher but we were able to top it the next day.
Yes
terday we hosted over 200 young Jewish adults at the Aish World Center from all over Latin America who had come to Israel with Olami. They came from varied backgrounds and countries. Spanish was all that was heard all day in the halls of Aish. They came together to learn Torah. The same Torah that Rabbi Biermacher had taught so beautifully every day at Aish. Even though we lost a great Rabbi, our heritage continues.
This is the greatest revenge we can have on those that seek to do us harm. Jews may bleed. Jews may cry. But Jews never give up.  Jews will always continue to walk in the path of the Almighty. We are stronger than the hate. May the Almighty bless us all with courage and conviction to always follow our path.
Shabbat Shalom!