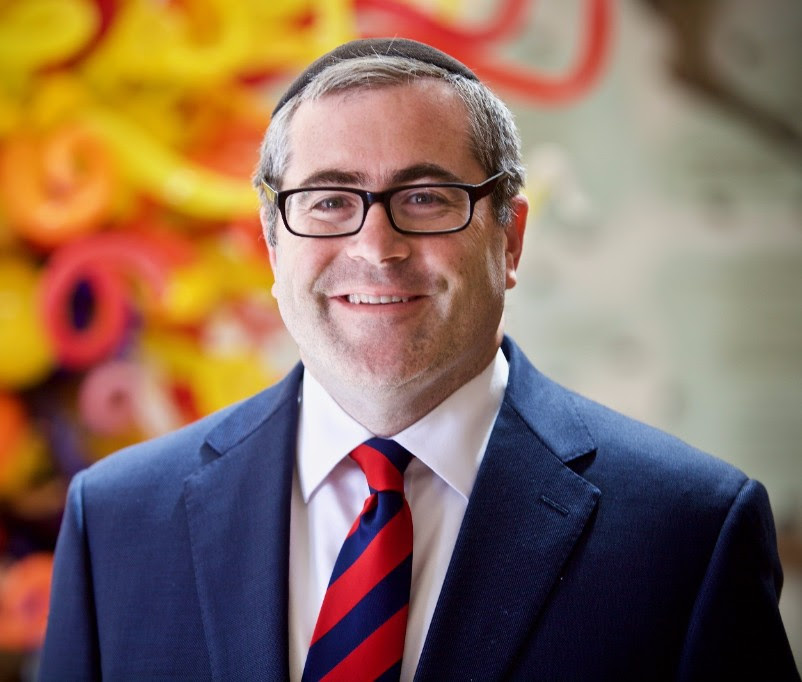 Dear Aish Family,
One of the most dynamic and fastest growing Aish branches in the world is in Denver. I spent some time with them earlier in the week and was very impressed with every aspect of their operation. From the cradle to their elderly members, Aish Denver is servicing their Jews with passion and drive.
I am very excited to return to Denver in May when they honor Rabbi and Rebbetzin Meyer for 25 years of service. I also got to spend time with Aish Alum Yonatan Nuszen who started a position there in September.
From Denver I traveled to Washington DC to attend the annual Chanuka Party at the White House. I was joined there by our Executive Director Ariel Kotler. It was a special event as Aish has gotten more involved on the global political scene. We have been recognized as being a gracious host to so many visiting dignitaries that as I walked around the party, I kept bumping into personalities that I had met at the Aish World Center.
During the program I found myself standing next to a prominent leader of a National Jewish organization. As we chatted, he leaned over and said "The first words of Torah I ever learned were from Rabbi
 Noach Weinberg." I asked him to tell me the story. He told me that he was backpacking around the world when he stopped at the Western Wall. Someone tapped him on the shoulder and asked him if he wanted to learn some Jewish wisdom. The next thing he knew he was sitting in Rav Noach's office.
He went on to describe the scene. He said it was surreal because although he knew he was Jewish, it played no role in his life. He said that what impressed him the most was Rav Noach telling him that the Jewish Nation needed him to be a leader. He had never thought of himself as a leader up until then. He told me that to this day, Rav Noach's words ring in his ears and served as an inspiration for his career in Jewish communal service.
Aish is an important Jewish movement and one of the largest Jewish organizations in the world. Having said that, we are all self critical. We know that we can do better. We must do better. We must push ourselves to excellence. Still, it is important to know that our work at Aish is respected around the world. We are looked to as leaders of the Jewish Nation. Rav Noach's vision of a movement of leaders is being realized each and every day.
Shabbat Shalom!