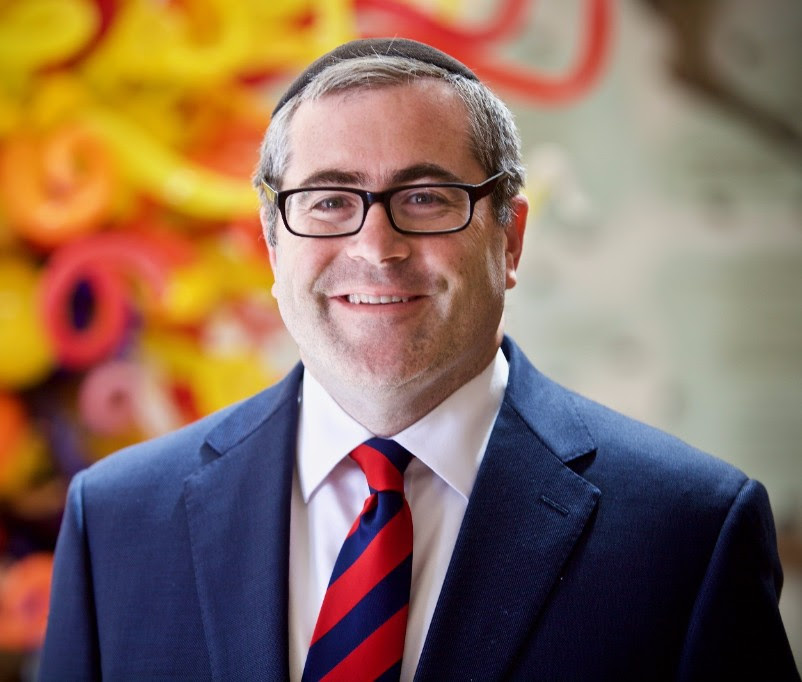 Dear Aish Family,
What an incredible week it has been here at Aish. I am blessed to have an office on the top floor of the Dan Family Aish World Center. Often when I walk out of my office I see the many groups that come to study at Aish. In the course of one day I walked out to a seminary attending a Discovery program, the Chizuk Mission for women from North America and Jewish engagement classes for Israeli young women. Truly unbelievable!
I was honored to be able to address the start of the Chizuk Mission. Originally the brainchild of Aish Cleveland Rebbetzin Barri Feld, the Chizuk Mission has become an incredibly moving and inspiring way for Jewish women to recharge their batteries by studying Torah at the Aish Wold Center. I geared my talk to the theme of the mission which was "Dreams."
As if all this wasn't enough, I attended a meeting of our communications department regarding a new film we are producing based on Aish Rabbi Ken Spiro's book "Destiny." I noticed a young man who had not attended any of the previous meetings. I asked him to tell me a bit about himself. He told me that he had been studying at Aish for the past two weeks and since he had a background in creating and directing films, he was invited to attend our meeting.
I then asked him how he had come to be studying at Aish. He looked at me and said it all started three months ago when he found out that he was Jewish. This young man had been raised as a Christian and when his grandmother passed away, he discovered that she had been Jewish. He had always been a spiritual person, so when he learned the news he headed to Israel to learn about "his" religion. While at a bagel shop, he bumped into someone who told him he should check out Aish. So here he was three months after finding out he was Jewish, working on a film about Jewish history at Aish HaTorah.
The reason we are a Nation of dreamers is because being a Jew means that you know that the impossible is possible. I invite all of you to come to Aish. Recharge your Judaic batteries. Rekindle your relationship with the Almighty. Be a part of our living history.
Shabbat Shalom!