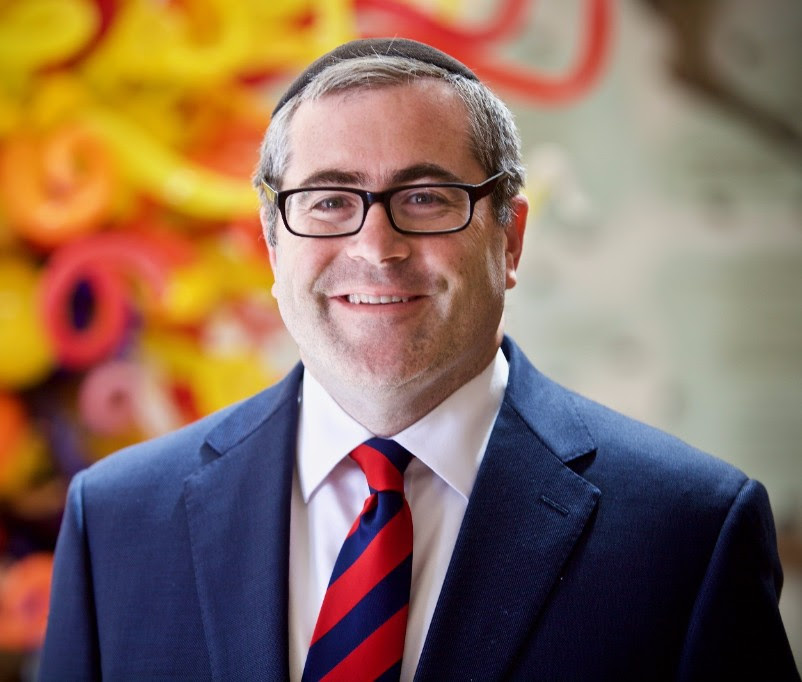 Dear Aish Family,
This week has been increasingly busy in Jerusalem. So many of our friends and partners have taken advantage of Thanksgiving vacation to visit  Israel. I want to fill you in on one special group that came to Aish for a week to learn how to give.
One of the strongest and oldest branches in Latin America is Aish Chile. In Santiago, Aish operates the largest Ashkenaz and Sephardic Minyan. A few years ago, Rabbi Weisbluth and Rabbi Tamim had a special idea. They had spoken from the pulpit so many times about the importance of reaching out to our fellow Jews. They decided they needed to train their congregants so they arranged to bring a mission to Aish in Jerusalem.
This mission would be focused on training regular, every day lay leaders in how to teach Torah in a palatable way for those that are far removed. This year we hosted the third annual and largest gathering of outreach training for Latin America. The participants were thirsty to be trained. The best part of the program was the addition of instant translation headphones.
I had the opportunity to speak to the participants. I told them that the Dan Family Aish HaTorah World Center was literally built for groups like themselves. There is nothing more important at Aish than empowering Jews to become leaders.


I was very touched when one of the participants came over to me and told me the following story. He said that he has a neighbor who is Jewish but not connected at all to any synagogue. In effect, he has become his neighbor's rabbi. He said that he came to Israel so he could better answer his neighbors questions. How beautiful!! The Torah commands us to love our neighbor, but do we really? Do we take the time or have the patience to reach out to our Jewish neighbor. Come to Aish and we will fill you with the most beautiful Torah wisdom to share with your neighbors.
Shabbat Shalom!