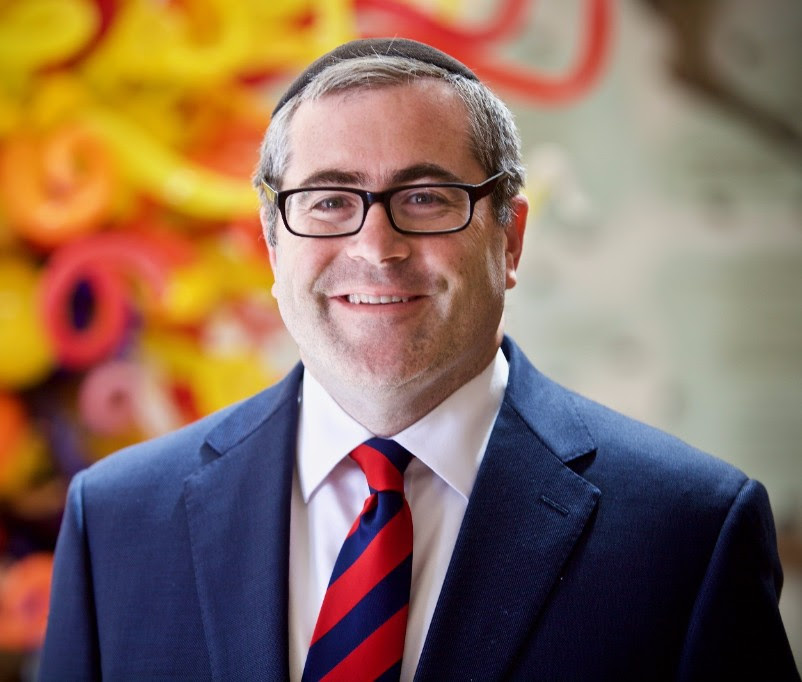 Dear Aish Family,
This week the greater Aish family lost a precious member. Rabbi Kalman Packouz ZT"L was one of the first six students at Aish HaTorah when it opened in 1974. He was a dynamic personality who in 1978 co-founded Aish St. Louis, the first Aish branch located outside of Jerusalem. In 1982, Rabbi Packouz returned to Jerusalem to become the first Executive Director of Aish, and he also served in the IDF.
Rabbi Packouz's real talents began to show as he was able to identify the technological benefits to spreading Judaism. In 1980 he created the first ever Jewish computer dating service.  It was so innovative that it was featured nationally on the Today Show.
In 1992, with the advent of fax machines, Rabbi Packouz started a newsletter for Aish HaTorah called Shabbat Shalom Weekly which was read by thousands around the world. Aish HaTorah Rosh Yeshiva, Rav Yitzchok Berkovits, said at the funeral that he remembers Rabbi Packouz telling him years ago that there was something coming called the internet and it would revolutionize Torah distribution.
It was with this eye towards technology and Torah that I witnessed an amazing scene this past Shabbos. I had the honor of attending Aish HaTorah's Project Inspire Body and Soul retreat. This is an amazing weekend sponsored by our partners Edie and Isaac Gross, bringing over 900 Jews together in a hotel for Shabbos. For half of the participants, it was their first Shabbos experience.
On Saturday night I was walking down the hallway of the hotel when I overheard a mother ask her young daughter, "So how was it spending a whole day without your iPhone?" The daughter replied, "It was actually more fun than I thought it would be and I made some great new friends. Can we do Shabbos at home?"
Technology is an amazing tool to spread Judaism and we are so thankful to Rabbi Packouz for being the trailblazer for Aish.
We all need a break from technology and that is what Shabbos is for. Shabbos is a time to spend with family, friends and the Almighty. May we all merit to continue to energize our souls with 25 hours of uninterrupted spirituality every week.
Shabbat Shalom!