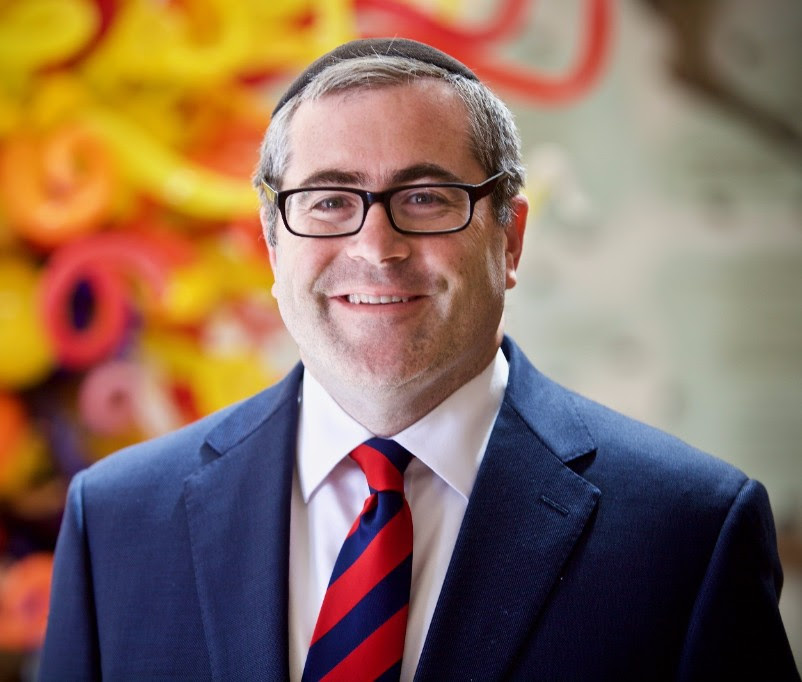 Dear Aish Family,
Spending a tremendous amount of time on planes has its challenges. I wait on long lines and have davened in more airports than I care to remember. The upside is meeting Jews wherever I go.
There is something beautiful when you spot a Jew coming down the aisle on a plane. You give each other a nod where you know that if it is ever needed, you will have each other's back.
I was returning from Atlanta this week on a plane when a man sat down next to me. He did not look Jewish and I had no reason to think that he was. Soon after takeoff he took out his laptop and started  to look at pictures he had obviously taken on his vacation. All of the sudden a beautiful Israeli flag appeared on his screen.
I pointed to the flag turning to him and  said, "Nice picture." He said that he and his family had been to Israel this past summer and it was the experience of a lifetime. They traveled all over the country having a blast.
I listened to his stories and experiences. When he was done, I asked him if he had studied Torah while in Israel. He gave me a strange look and said that from what he remembered in Sunday school, it wasn't a particularly exciting vacation activity. I offered to share some words of Torah with him which he accepted.
After passionately relaying a Torah thought regarding Rosh HaShana and redemption, he said that had his teachers in his Temple taught like that, he'd probably still be attending! I gave him my card and told him that the next time he is in Israel he would have to visit Aish to hear the Torah of Israel.
There are so many opportunities all around us to share our beautiful heritage with Jews who have grown distant. Whether it's on a plane or on the street, we must continue to reach out to our brothers and sisters one Jew at a time. A Jew's heart will always crave the Almighty's Torah. This is how we can light up our nation.
Shabbat Shalom!