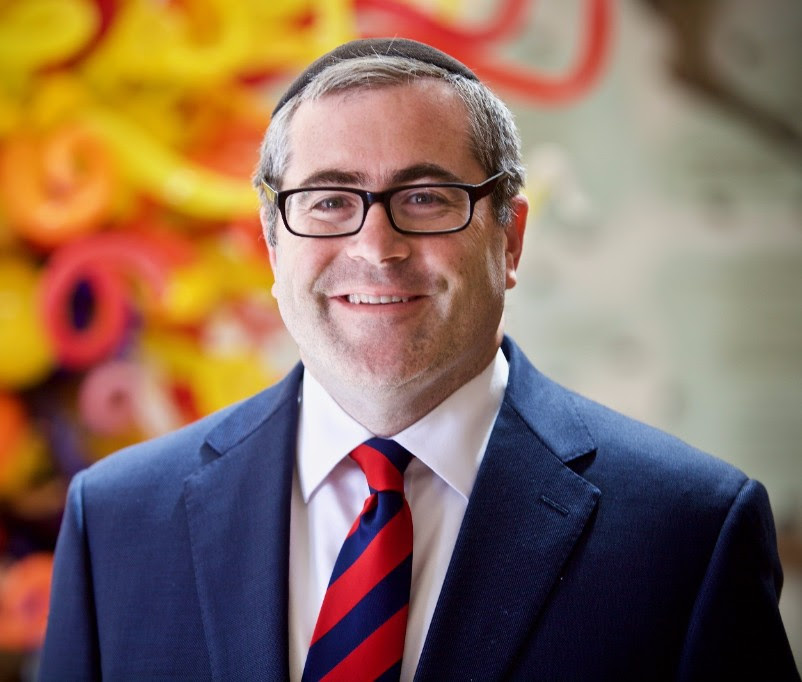 Dear Aish Family,
The excitement is certainly building for the inauguration of Aish HaTorah's new Rosh Yeshiva, Rabbi Yitchak Berkovits. I received a visit today from one of the pioneers of the outreach movement, Rabbi Yitzchok "Itchie" Lowenbraun. The indomitable and beloved Rabbi Lowenbraun was the longtime director of the association of Jewish Outreach Professionals (AJOP).
Rabbi Lowenbraun told me that when he heard that Rabbi Berkovits has agreed to become the Rosh Yeshiva of Aish HaTorah he booked his ticket for the inauguration right away. He confirmed what has become apparent to me; that it was not just Aish that was celebrating this important milestone. The entire Jewish world is rejoicing at having a renowned scholar and pious Rabbi head up one of the largest and most visible institutions in the Jewish world. I really hope all of you can join us on Sunday or watch our live stream of the inauguration celebration.
Last night I partook in what was one of the sweetest celebrations I have experienced since being at Aish. I, along with Rabbi Shimon Kaufman, the Executive Director of Aish Israel, celebrated the Sheva Berachos of Tzofit and Amit Tesler. Amit's parents, Orley and Aryeh Tessler are the heart and soul of Aish Israel. They were amongst our earliest volunteers. Orley has started and focused on Bas Mitzvah Missions and education. Arye has been an incredible help with our Western Wall Experience project. It was a real Aish family simcha, but that is not what touched me most.


It is hard to put into words how inspirational it was to see Arye Tesler's 93 year old mother, Chana Tesler, at the celebration. The family spoke about how earlier in the day they had gone to Yad VaShem for a visit led by his mother who is a Holocaust survivor. In 2011, Arye, who served as a Brigadier General in the IDF, had the honor of escorting his mother back to Poland as part of an IDF march to Auschwitz. You can watch excerpts from the moving trip at this link.


Here we were in Aish HaTorah celebrating the Sheva Berachos (post wedding meals) of Chana's grandson Amit who served as an officer in the IDF. There is no greater revenge that I can think of against the Nazis and all those that continue to attack Jews around the world, than to dance and sing together at a family celebration of a Holocaust survivor.
At Aish we are blessed many times throughout the year to host Holocaust survivors at our World Center. They represent what it means to be a Jew. Many throughout the ages have tried to stop the Jews from bringing goodness and morality into the world. They have always and will always fail. At Aish, we will continue lighting up our Nation with passion and inspiration always.
Shabbat Shalom!