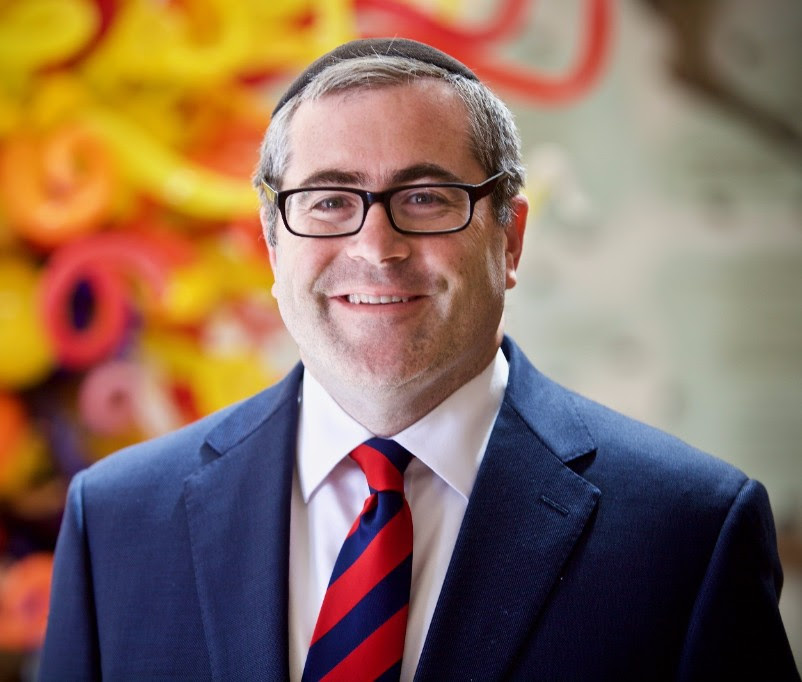 Dear Aish Family,
Thank you to all of you who keep sending me emails and WhatsApps regarding this week's issue of Mishpacha Magazine. There is a wonderful, in-depth article on the new Rosh Yeshiva of Aish HaTorah, Rav Yitzchak Berkovits. I urge all of you to purchase a copy and read it in preparation for next week's celebration. It seems the whole world is celebrating along with Aish HaTorah!
I always refer to all of you as part of the Aish family. In truth there was only one original Aish family and that was the Weinberg family. Rav Noach spent years teaching all of us that family was the most important thing in a person's life. Before Rav Noach passed away, he asked two of his sons to ensure that Aish HaTorah continued in a strong fashion.
Rav Hillel Weinberg took the reins of Aish immediately following his father's death. Rav Hillel, who was beloved by the Aish talmidim, helped to stabilize Aish and laid the groundwork for our continued success. Rav Yehuda Weinberg sits ten feet away from me and has continued teaching his father's Torah to thousands of people around the world.
Given the tremendous role the Weinberg family has played within Aish HaTorah, we approached all the children of Rav Noach to sign a letter in support of our new Rosh Yeshiva. Not only did all the children joyously sign the letter, but the Rebbe of Rav Hillel, the Rosh Yeshiva of the Slobodka Yeshiva, Rav Moshe Hillel Hirsch signed the letter as well.


This letter is so important because as Jews we know the importance of Shalom. I can't thank the Weinberg family enough for their unwavering support for all that we continue to do at Aish HaTorah. I pledge to the Weinberg family that we will continue to work with Rav Yehuda Weinberg and the Rosh Yeshiva, Rav Yitzchak Berkovits to bring pride and joy to your father's legacy.
In parting, I want to share a note that was sent to us from the Gadol HaDor, Rav Chaim Kanievsky, in support of our new Rosh Yeshiva Yitzchak Berkovits. There is no part of the Jewish world that is not celebrating the momentous occasion of Aish HaTorah appointing a new Rosh Yeshiva. I urge all of you to join us next week for the historic occasion of the Tzadik and Gaon, Rav Yitzchak Berkovits assuming the role of Rosh Yeshiva of Aish HaTorah and the Jewish people.
Shabbat Shalom!