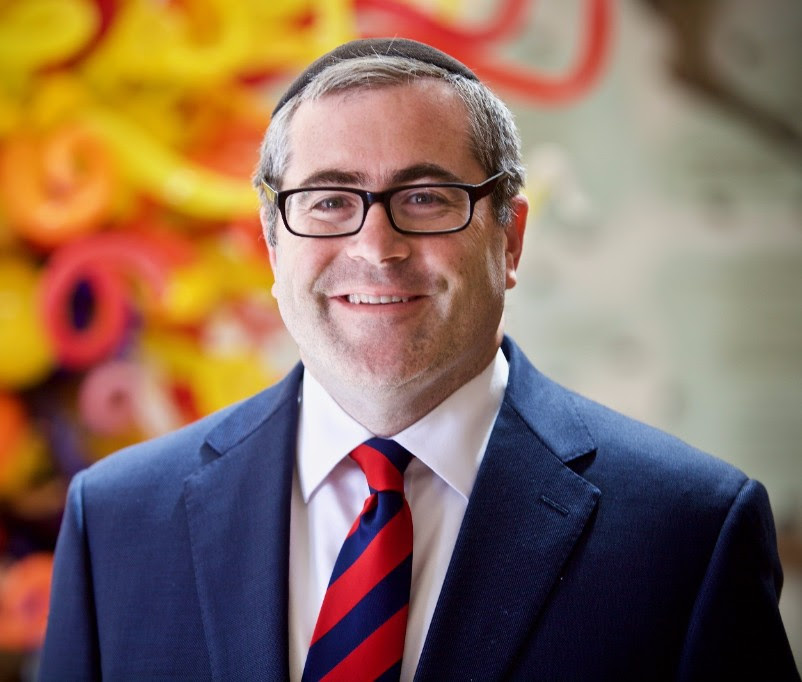 Dear Aish Family,
I hope that all of you have had a restful and fun summer. In Israel, so many people are taking time off before the start of the school year. At Aish we are busy with renovations and getting our facilities up to speed so we can do an outstanding job as one of Israel's leading educational institutions. Preparation is also under way for the long awaited start of Rav Yitzchak Berkovits's tenure as the Rosh Yeshiva of Aish HaTorah.
The s
ummer has been a busy time at Aish as we have had students come through from all over the world. I would like to leave you with a conversation that I had with one of these millenials who stopped by Aish.
When folks walk into the Dan Family Aish HaTorah World Center, we don't really know what path led them to us. The word somehow spreads to Jews that if you are searching for your heritage, Aish is the place for you. A few weeks ago I saw a young woman sitting in our lobby who seemed a little unsure as to where she was headed.
Our dynamic Executive Director, Ariel Kotler has by now drilled into all of us that we must engage every Jew that walks in with a smile and an offer of help. He affectionately calls this the "Disney Model." So I asked her if I could help.
She looked at me and said that she was unsure what had led her to Aish and that m
aybe being here was a mistake. I asked her why she would think that. She said that she had come to Israel with the intent of supporting BDS.  (Boycott, Divestment & Sanctions – an antisemitic movement unfairly targeting Israel). She was troubled because unlike her campus where Israel was easy to portray as the enemy, she had actually had positive experiences.
I was very taken aback and I asked her what she knew about her Judaism. She said nothing more than we like bagels. I told her I had the perfect class for her, and I escorted her into our Aish Essentials classroom. I don't know where her journey will end but at least she is now on the Judaic train.


As Jews, we are encountering one of the greatest challenges in our history. For the past many decades, Aish has been fighting assimilation and Jewish apathy. The challenge we have today is so much worse. Because we are not educating our young Jews, they are being turned against us. They are being fed fabrications and untruths about Israel.
As a community, we must unite and fight for the souls of our young people. We must educate and inspire the next generation of Jews because the consequences are that those that hate us will step in and brainwash our Jewish youth in attacking the Jewish Nation. We must all focus on this issue. Aish will be there to assist all of you as we tackle one of the greatest threats in Jewish history.
Shabbat Shalom!