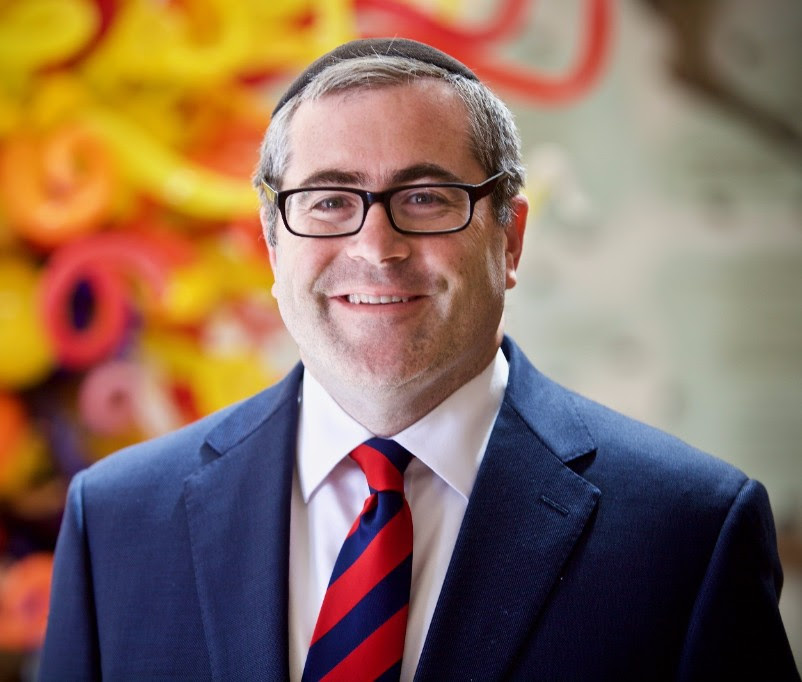 Dear Aish Family,
I've been on the road for the last two weeks travelling to Los Angeles, Israel and Toronto. As exhausting as my journeys have been, I am truly energized by meeting and spending time with all of you. Everywhere I go I meet terrific Jews who are making a difference. I want to highlight one event I attended which inspired me.
One of our premier programs every summer in Jerusalem is our JInternships program. Students with limited Judaic backgrounds come from all over North America to spend the summer splitting their time between studying at Aish and interning at an Israeli company. This group is exceptionally bright and focused.
This past Monday, one of our students who was serving as a mentor on the trip approached me and asked if I would attend a Bar Mitzvah program. I asked who was celebrating his Bar Mitzvah. He replied that seven of the students had not had the opportunity to have a ceremony when they turned 13 so they would all be celebrating this important rite of Jewish passage together. This was something I just couldn't miss.
As I was waiting after the ceremony one of the participants approached me and told me that last week he had his Bris at Aish and now he was having his Bar Mitzvah. I joked with him about how much he had aged in a week. He then got serious and said that without Aish, none of this would have been possible. I am seldom speechless….
It was then my turn to speak. What do you say to a group of young men like this? I decided I had an important message to share. I talked about
 what made Abraham different as the first Jew. Abraham took responsibility for the world around him. As a result, a culture within Judaism was born that by definition a Jew must take responsibility for the greater community.
I told those beautiful young men that Aish had taken on the responsibility of providing them with a summer of study and Bar Mitzvah celebrations. One day they would have to take the responsibility for others to ensure that they, too, could partake of their heritage.
This is what it means to be a Jew. This is the destiny that the Almighty assigned to us. We must look out for our brothers and sisters. We must protect them physically and inspire them spiritually. Rest assured that Aish will be there along side all of you as we continue to LIGHT UP OUR NATION.
Shabbat Shalom!