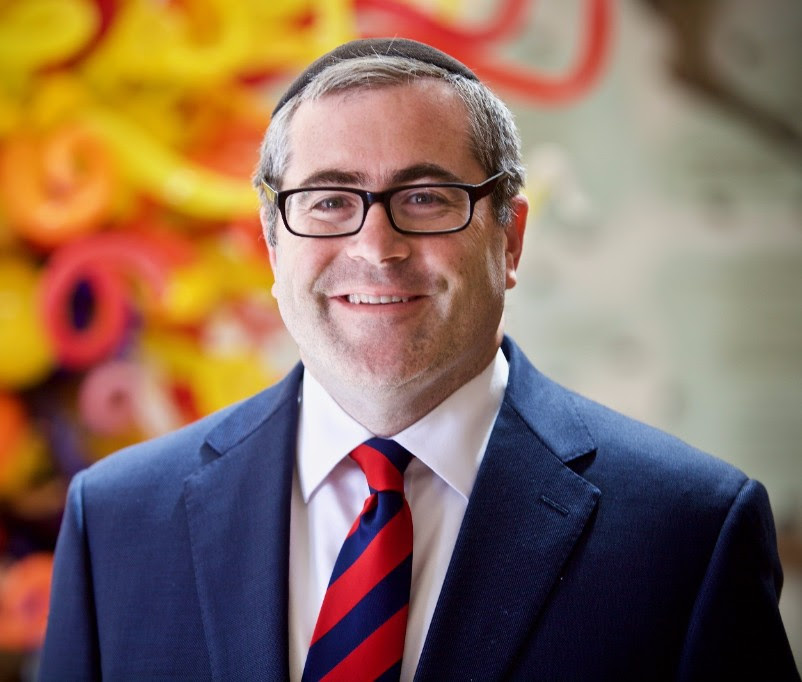 Dear Aish Family,
Being a family means celebrating together and unfortunately, mourning together. Last week, I attended the funeral of a Jewish hero, Rabbi Mike Stern. It was a tremendous crowd and the tears flowed non-stop. Rabbi Mike was a holy Jew who loved everyone.
I first met Rabbi Mike on the rooftop of Aish HaTorah. He accompanied a group of young professionals on a Chevra trip from Philadelphia to Israel. Even though there was quite an age gap between Rabbi Mike and the participants, it was clear that there was an unbreakable bond between them.
We talked for a bit and I was immediately taken by his warmth. He passionately told me about his program "Rabbis Without Walls." Rabbi Mike believed that what was important was the relationship between Jews and that the relationship should not be based on a structure, but in the heart.
I had an opportunity to drop in on Rabbi Mike and his wife Denise a while later in their Philadelphia home. They could not have been warmer or more hospitable. It was clear to me that these were special people. Therefore it was not surprising to see how hard the greater Philadelphia Jewish community was taking his loss.


There were many touching eulogies given at his funeral. One story stands out in my mind as summing up who Rabbi Mike was and frankly who we should strive to be. In Israel in 1991 during the first Gulf war, a man entered the Yeshiva Aish HaTorah Beis HaMedrash who clearly had succumbed to the pressure of being in a war zone and was having a nervous breakdown.
Everyone was frozen and did not know what to do. Without a moment's hesitation, Rabbi Mike ran up to the man and gave him a giant bear hug. The man fell into his arms and started to cry. Rabbi Mike walked him gently out of Aish to get some help.
My friends, this was Rabbi Mike. He loved every Jew unconditionally. He didn't need a synagogue or a pulpit because his heart was bigger than any edifice. Our collective heart at Aish is broken. Our only consolation is that we know that Rabbi Mike is in heaven alongside his precious daughter Shoshie advocating for the Jewish nation.
I urge all of you to listen to the beautiful talk given by Rabbi Yitzchak Berkovits about and inspired by Rabbi Mike. Please find it in your hearts to contribute to the emergency campaign set up for the Stern family. May the Almighty comfort the Stern family with strength and fortitude. May the Almighty grant all of us the ability to love every Jew the way Rabbi Mike did.
Shabbat Shalom!