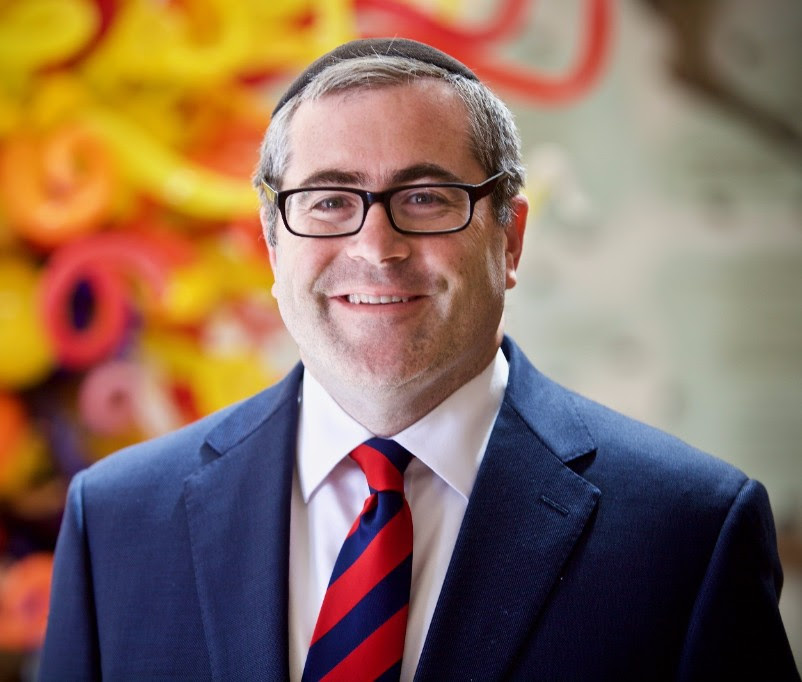 Dear Aish Family,
This past week I had the honor of visiting two of our Aish branches on the West Coast. Aish San Diego is in the final stages of its building process and I was honored to attend their board meeting. It was also great to stop at Aish LA and hear about their recent banquet and many programs.
While I was in San Diego, I reached out to Rabbi Yisroel Goldstein from Chabad of Poway, but unfortunately he was not available to meet. Still, I felt the need to visit the Shul where a deranged anti-semite murdered one of our sisters, Lori Gilbert-Kaye. So I made plans to daven the next morning at Chabad of Poway.
I showed up at 7am to the synagogue and two things struck me right away. First, there was an armed security guard at the door who searched my tefillin (phylacteries). That certainly was not the case in the past and it reminded me of the shuls I attend in Europe, but had rarely seen in America. Secondly, I found myself walking into the building with a pit in my stomach similar to when I walked into a concentration camp. Here was a place where holy Jewish blood was spilled.
I attended the morning prayers quite anonymously as I sat in the back of the room. Towards the end of services, I noticed that among the mourners saying Kaddish was Dr. Howard Kaye. I waited until the end and approached him to offer my condolences and that of the entire Aish family. I quickly realized that I had found a new mentor and role model.
Dr. Kaye immediately told me that he knew Aish through our website aish.com, as he used it to complement his Torah learning. We then sat and spoke for an hour about Torah and the Almighty. Dr. Kaye wanted me to understand and relay the message to the world of how important Torah study is in his life and how it is helping him through his living nightmare of losing his wife.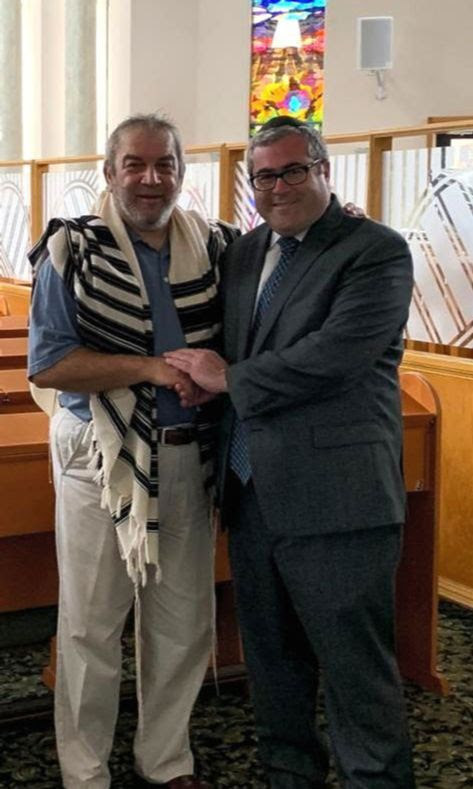 I was so moved that I asked him if I could film him delivering his message because I knew there would be no way that I could articulate it with the passion that he possessed. Here is that clip. As I was about to leave, he gave me a big hug and said he wanted to give me a check for tzedaka to Aish HaTorah.
I was astonished. I came to Poway to comfort Dr. Kaye and in the end, he comforted me. His strength, faith, and resilience were truly of biblical proportion. This is something that our enemies have never and will never understand. We Jews stand with each other and the Almighty no matter what they try to do to us. May the Almighty bless all of us with the strength and passion of my new hero Dr. Howard Kaye.
Shabbat Shalom!