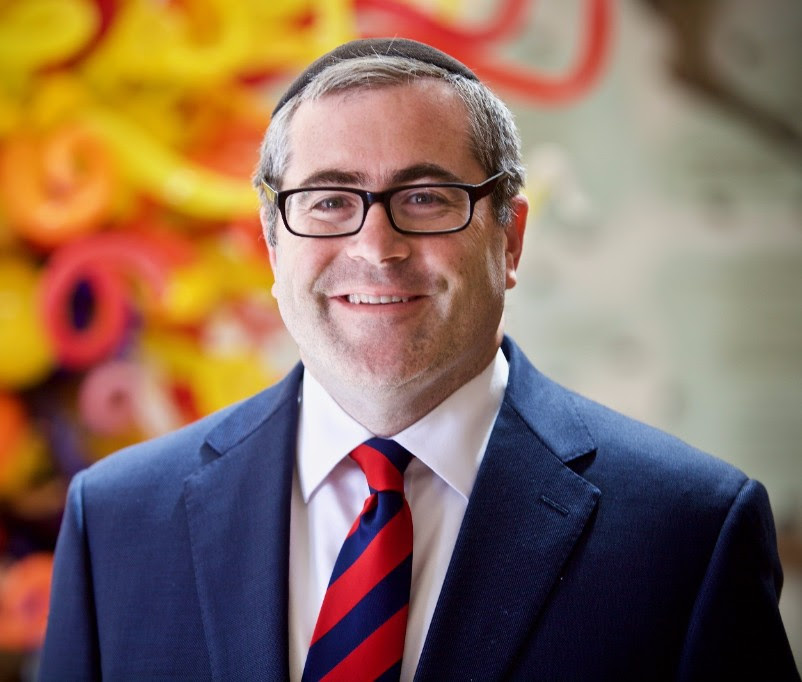 Dear Aish Family,
I hope all of you had an inspirational and moving Passover. One of the greatest things about Aish HaTorah is the people who work here. The dedication of our Jerusalem staff is second to none. As they say, "If you love what you do, you'll never work a day in your life" our staff truly loves the holy work that it does.
Since we are so busy during the year we don't always have the chance to thank and show appreciation to our staff members for their hard work. For the last few years, we have hosted a Family Fun Day exclusively for Aish staff and their families during Passover. The Dan Family Aish HaTorah World Center was transformed into an amusement park for the day! It was a hit with a puppet show and moon bounces!
The nicest part was getting to see the families behind the people that we work with every day. Behind every Aish professional is a supportive family. The ability to connect one's "work" family with one's "personal" family is priceless.
The best part for me was receiving the following email from one of the spouses. "Thank you so much for making our family feel at home yesterday. Our children had a phenomenal time. My husband works so hard for Klal Yisroel that sometimes it is hard on our kids. It was special for them to see how warm and inviting Aish HaTorah is while spending time with their Tatty. We hope to stay a part of the Aish HaTorah family for a long time."
I want to take this opportunity to thank all the hard working professionals at Aish around the world. We love all of you and you will always be family.
Good Shabbos!