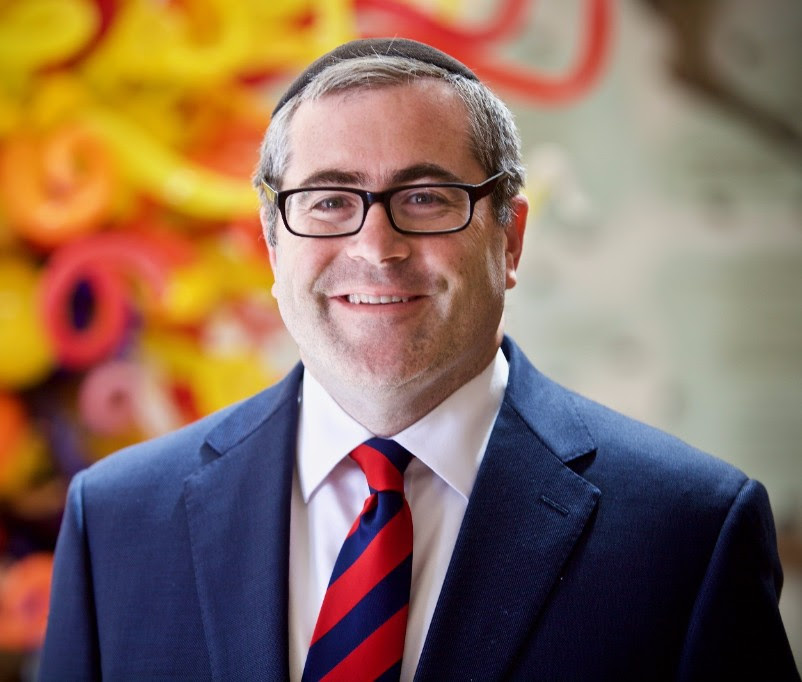 Dear Aish Family,
One of the most common questions I get asked as I travel around the world is: "Are things really as great at Aish as your emails portray them." The truth is that Aish is really an incredible place where amazing things happen. Unfortunately, this week was a tough one for Aish and myself personally.
I landed on Sunday night and went straight to visit the family of IDF Soldier and former Aish HaTorah Student Alex Sasaki OB"M, who passed away suddenly while on duty. The family was sitting Shiva (traditional seven day period of mourning) for Alex in the Crowne Plaza Hotel before returning to California.
As I entered the room I was amazed at the gathering of people. It seemed that Jews from all over Israel had come to comfort the family on their loss. It was amazing to listen to Alex's Mom, Shelly Sasaki, talk about how much Israel and joining the IDF had meant to him. She spoke about how Alex had called her with so much joy after hearing that he had been accepted to the elite Golani infantry unit.
I was honored to have some time to speak with Shelly personally. I introduced myself as the CEO of Aish HaTorah and she said that coming to Aish had been one of the highlights of Alex's life. She told me that Alex had been brought up with a very limited Judaic background and how happy she had been that he had connected to the Jewish people and Israel through Aish HaTorah.
We talked for a while about his friends from Aish and his experiences. She then told me that she would be coming for two weeks in July to study in Israel. I gave her my card and told her that she will always be a part of the Aish family and we look forward to spending time with her when she returns. Shelly told me that Alex had always felt, and now they feel, very much a part of the Aish family.  We both parted with tears in our eyes.
The miraculous journey of a son who grew up far from Judaism, found his way back, took up arms to defend the Jewish people and now has inspired his family to come closer to the Almighty is the story happening in Jewish homes around the world. Our heritage is precious and we must make the case for being a proud knowledgeable Jew to all of our brothers and sisters.
Just this week, another IDF soldier was laid to rest. Sgt. Zachary Baumel's body was returned to Israel from Lebanon after he had been missing in action since 1983. Jews around the world have been praying for Sgt. Baumel to receive a proper Jewish burial for over 37 years. Why have we all spent decades in deep prayer for his return? Simply because he is our brother. Jews never leave Jews behind. We are one family. We are one Nation. May the Almighty bless us with the strength to stay unified and may He keep all of the members of the Israeli Defence Forces safe.
Good Shabbos and Good Chodesh (New month)!