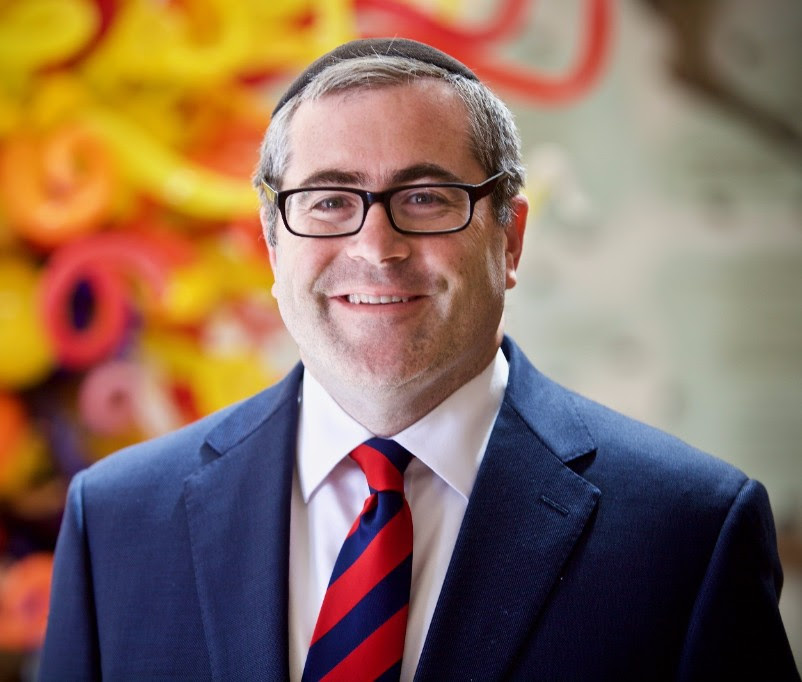 Dear Aish Family,
Regards from Toronto where I attended the beautiful wedding of two dynamic Aish families. Earlier in the week, I was honored to attend the annual AIPAC convention. I had not been to AIPAC in many years and, at their urging, I decided to attend this year.
It was great spending time with Aish HaTorah Board member Jake Aronov. Jake, who comes from Montgomery, Alabama, plays a crucial role by dialoguing with many elected officials from the South. It was special hearing him speak with Southern politicians at the Monday night event. I have lobbied in many places over my career but never in the Southeastern portion of the United States. It is good to know that there are Jews like Jake making the case for Israel in that area.


While walking around the AIPAC convention center, I kept getting stopped by attendees who had either visited Aish in person or online. It became apparent to me that a significant portion of the 18,000 participants had been impacted by Aish in some way.
While I had many highlights, I would like to share two of them with you. Before the major plenary s
ession on Monday night, I was walking back stage with US Ambassador David Friedman and Deputy US Ambassador Aryeh Lightstone. Behind the scenes there are holding rooms for the many speakers. We were making our way when we heard Kaddish from one of the rooms. We poked our heads in and there was a Mincha minyan being led by US official Jason Greenblatt.
So we did what Jews have been known to do for the past 3000 years. We joined the Minyan. Seeing so many observant officials on both the American and Israeli side joined together in prayer was heart warming and made me proud to be a Jew.
Perhaps the best moment of the conference for me was attending an "after party" jointly sponsored by Hasbara Fellowships and the Alpha Epsilon Pi fraternity. I walked over to the festive gathering with the head of Aish New York, Rabbi Elliot Mathias. We saw many familiar faces including Aish HaTorah's Hasbara Fellowships board member Adam Milstein and his wife Gila.
It was amazing to see so many young Jews who had taken time away from their college studies to support Israel. As I
 was taking in the scene, a young man walked up to me and asked if I was the Aish "Boss." I told him that I was involved in Aish and was happy to speak with him. He said that he has always been a solid supporter of Israel but he came to realize he needed to know the "Why." Why was Israel so important to us Jews? Why was it "Holy?"  Why does everyone hate us? In short, he said he wanted to know more about being Jewish. We discussed coming to Aish HaTorah for the summer and exchanged information.
This student's questions really hit home. How can anyone support a Jewish state without knowing what Jewish means. How can we fight antisemitism if we don't know what it is that our enemies hate. In short, it is hard to support Israel without knowing that Abraham was the first Jew and the Almighty sent him to dwell in the land of Israel 3000 years ago. Judaic knowledge is essential for Jewish pride.
I left energized and vowed to work even harder for Aish to educate the next generation of Jewish leaders. The Jewish Nation is in the midst of tough times all around the world and the only way we can combat our enemies is by being ONE PEOPLE. And the only way to truly achieve unity is through the prism of Jewish knowledge. May the Almighty grant us the strength to assist all Jews on their journey towards Jewish wisdom.
Good Shabbos!