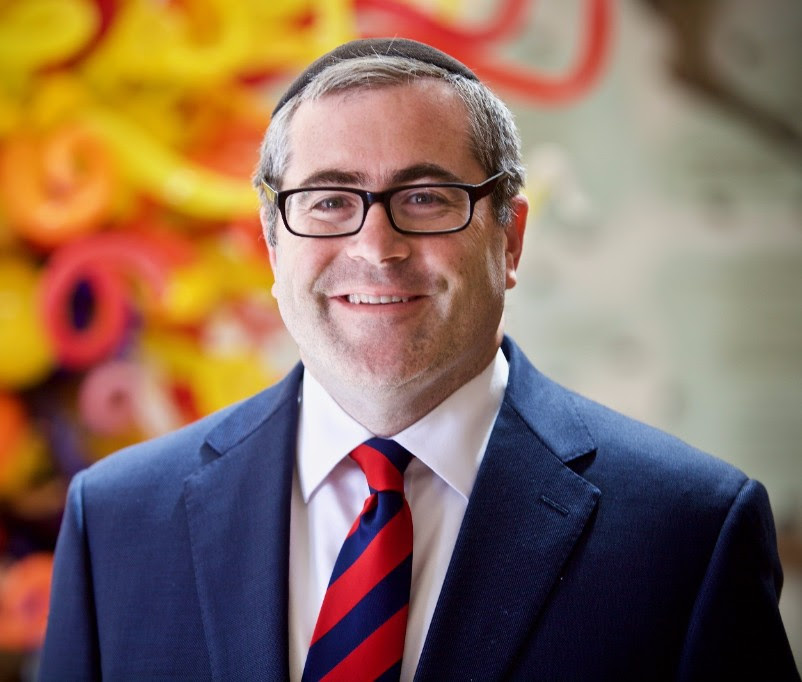 Dear Aish Family,
Los Angeles is not just another stop on my world tour. My wife grew up in LA and we were blessed to have lived there for 5 years. So traveling to LA  is like coming home for me. I was honored to have been a Scholar in Residence at the The Westside Shul in LA this past Shabbos. Rabbi Daniel Grama who leads the congregation is one of the top educators in the country and is coordinating one of the fastest growing shuls in Southern California.
While in LA, I wanted to spend some time with Rabbi Aryeh Markman who leads the local Aish branch but he was busy attending the Jerusalem Marathon where he raced to raise money for charity. I turned to one of our former Aish students and professionals, Rabbi Mordechai Teller to spend some time with. I was amazed by what he is accomplishing in LA.
Rabbi Teller was mentioned recently in the beautiful article in Ami Magazine about Aish LA as one of the many success stories. Being an athlete and actor in Southern California is fairly common. Going on to study at Yeshiva Aish HaTorah for seven years and becoming a Rabbi is a little less common. Rabbi Teller returned to Aish LA where he worked for 5 years before starting the dynamic JHubLA as a community for Jewish young professionals.
Anyone who meets Rabbi Teller understands right away that his sincerity and passion is infectious. I was honored to have dinner with him and a young engaged couple. I shortly became a third wheel as Rabbi Teller's charisma took over the dinner. Perhaps his greatest achievement is having sent almost a dozen students with limited Judaic background to study at our Yeshiva.


I generally laugh out loud when folks question whether Jews are still interested in finding their way back to the Almighty. Yeshiva Aish HaTorah has more students then ever before in our forty year history. The reason we are so successful is partnerships with dynamic young rabbis like Rabbi Teller. Reaching out to Jewish young professionals must be a priority for the Jewish community. They are the future of the Jewish nation.
Aish HaTorah is honored to have JHubLA as a strong partner. Our goals must include aligning ourselves with Judaic warriors like Rabbi Teller and his wife Miriam. The truth is that the name Yeshiva Aish HaTorah is a misnomer. We are a leadership academy which strives to produce the Jewish leaders of tomorrow. May the Almighty bless our efforts to produce many more Rabbi Tellers for years to come.
Good Shabbos!