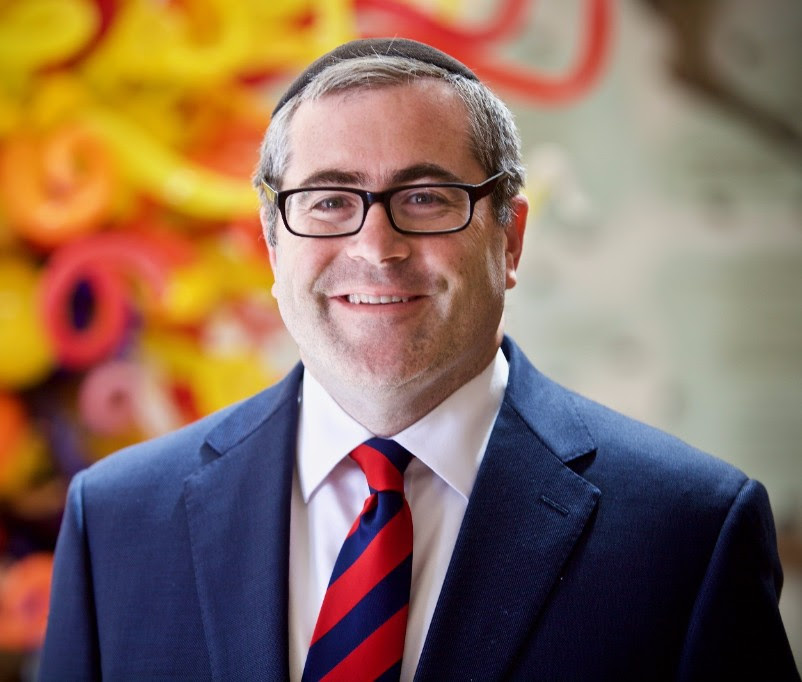 Dear Aish Family,
One of the problems I constantly wrestle with is what to write about every week. So much is going on that it is tough to know what to highlight. Therefore I want to give a quick mention of our recent fundraising campaign and offer a unique perspective before I talk about our pride and joy- Aish Destiny.
Three years ago, we ran our first general campaign for Aish HaTorah in Jerusalem. We set a goal of $1 million and so many of you generously contributed to help us surpass that goal. At the time, I saw an article that said that each Hamas tunnel costs $3 million and I wrote,  "If Hamas is raising $3 million to build a tunnel to harm Jews, than Aish HaTorah next year will raise $3 million to strengthen the Jewish people."
It took us a little longer than I expected, but this year we raised over $3.5 million from over 4000 donors. We are now on our way to funding our second "Jewish tunnel." I would like to thank Ariel Kotler, (I always use this term to describe him and when you meet him you'll understand), our indefatigable Executive Director, for leading this effort. Many thanks to all of our staff and the students of our Yeshiva who worked tirelessly on this campaign.  Next year we will set our goal for $6 million in memory of our Jewish brothers and sisters who were martyred during the Holocaust and we will build two "Jewish Tunnels" of knowledge and passion in their merit.
Knowledge and passion are the two key words to describe our Aish Destiny Unity Mission that took place this past week. 120 women from all around the America's and Spain joined together at the Dan Family Aish HaTorah World Center for a week of growth and inspiration. The nature of the trip was a half a day of attending Torah classes and the other half of the day was touring Israel.
This trip embodies the three E's that Aish is famous for: Embrace, Educate and Empower. We embraced the group and welcomed them with all the love that our Aish Family has. They became educated Jews in studying Torah in the holiest place on earth. Now we send our "Destiny'ers" back out to inspire the Jews of their communities. This is really what we are all about. Thank you to Rabbi Jamie and Rebbetzin Ilana Cowland who were the all-star educators leading the trip. See the trip highlights below.
By far the most powerful conversation I had this week was with Aish Destiny participant Judith Cohen who came to see how we could bring Aish HaTorah to Madrid, Spain. The courage of Jews like Judith who are out there in the trenches building and striving to educate the Jewish Nation should be a lesson to us all. I want to pledge to all of you that Aish HaTorah and the Almighty will be there to support you around the world in making sure the Jewish people stay strong.
Good Shabbos!
Enjoy the highlights of the Aish Women's Destiny Mission.