Dear Aish Family,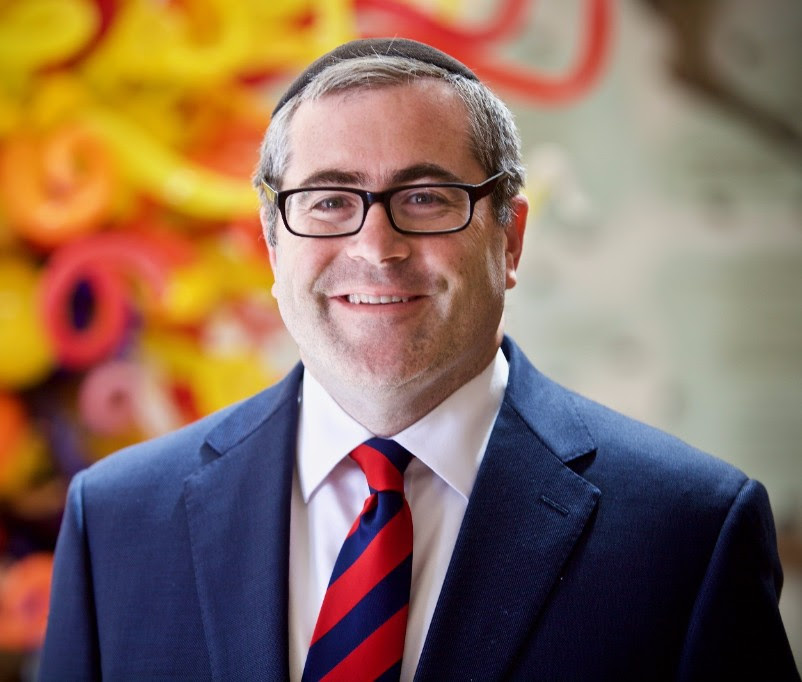 As many of you know, there is never a dull moment at the Aish HaTorah Dan Family World Center. While in theory we are closed on Fridays to get ready for a packed Shabbos, there are always exceptions. This past Friday started with a call from Rabbi Seth Clyman that the Prince Regent of Liechtenstein wanted to come for a private tour. I was a bit embarrassed as I had no idea that Liechtenstein even had a monarchy, but the answer of course is we would be happy to accommodate.
Later in the day we hosted over 40 UN ambassadors who joined us for a tour of Aish led by Rabbi Etiel Goldwicht, and lunch in the Berman Grand Entrance Lobby. This group is brought to Israel every year by longtime Aish friend Israeli UN Ambassador Danny Danon and the AZM. Our partner and friend Marc Goldman sponsored the lunch and helped us to coordinate this effort.
Now for the real question. Why did we do it? Many will suggest that we are primarily an educational institution serving Jewish men and women. Why does Aish host Chinese and Japanese executives? Why do we host politicians from around the world? Why do actors and sports personalities always make sure to stop at Aish? What is in it for the Jewish Nation?
The answer to this question hit me as I was speaking with one of t
he diplomats over lunch. He represented a country which is very pro Israel although 80 years ago his countrymen did not treat Jews particularly well. He was originally from France so we spoke about how hard it is to live as a Jew there. Then we spoke about what his job was like at the UN.
He told me that you can't imagine how hard it is to stand with Israel. The antisemitism cloaked in anti-Israel rhetoric is ever-present. He looked at me and said, "Don't worry. We will stand with you Jews, we're not going anywhere." I was so moved. I know why I stand with all of my brothers and sisters. We are bound by blood and I will always do whatever I have to for our nation. But for this gentleman, his life would be so much simpler if he just kept quiet.
As Jews we are so good at aggressively pointing a finger at the folks trying to hurt us. What we must remember is that there are good people out there that support us. We must embrace these friends and say thank you. That is why it is so important for Aish to welcome so many different people from around the world. We must thank them and show them who we really are.
I told this gentleman from the UN that I wanted to take him to lunch in 
Manhattan. He said he'd love to get together and asked what the agenda would be. I told him I wanted to treat him to lunch to say thank you for being a friend to the Almighty's children. He smiled and said it would be his honor. May the Almighty bless all of the friends of the Jewish Nation around the world.
Good Shabbos!