Dear Aish Family,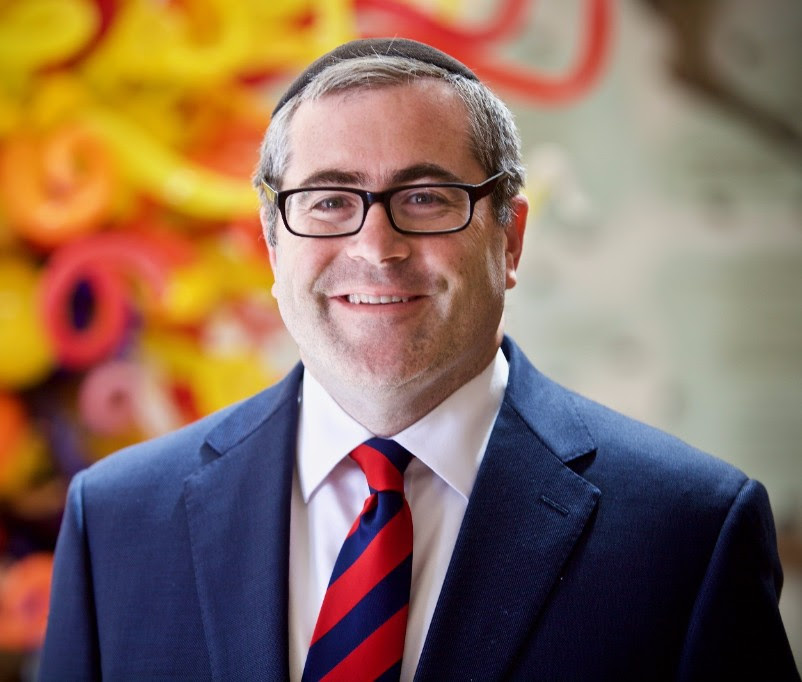 How does one define dedication. Is it the ability to work hard? Is it the tenacity to stick with a movement for over forty years? Is it a combination of grit, determination and longevity? Aish HaTorah defines dedication with one name: Rabbi Ephraim Shore.
Rabbi Shore came to Aish HaTorah in the late 70's as a student and has filled every possible position within our movement. He was instrumental in starting HonestReporting.com, Hasbara Fellowships and Aish Tel Aviv. Rabbi Shore helped JWRP when they were a fledgling program by introducing them to Israeli Government officials which helped them grow exponentially. He also led Aish branches in Toronto and Miami.
When I became the CEO of Aish HaTorah three and a half years ago, Rabbi Shore was the interim CEO and coordinated my trip to Israel for my interview. At the end of my trip I asked him why he didn't just become the permanent CEO. He told me that he had stepped into the role because circumstances dictated that someone had to lead, but he was happy to hand the reins over to someone else. I shook my head in disbelief. Who gives up power in the Jewish world?!? I realized then and there that Rabbi Shore has one of the purest hearts I had ever encountered.
Therefore it was no surprise that when Rabbi Shore heard th
at Aish HaTorah was embarking on a major new effort in NYC, he wanted to be a part of it. He will be joining Rabbis Mathias, Jacobs, Mayerfeld, Terris and Freiberg, as well as Rebbetzin Liat Mayerfeld, as they work with young professionals all over NYC.
We had a beautiful lunch in Rabbi Shore's honor. His incredible Rebbetzin Esther and their beautiful children were there. We heard heartfelt speeches by Rabbi Yehuda Weinberg,
Dr. Stuart Hytman and myself. By far and away Rabbi Shore's speech was one of the most powerful talks I have heard regarding Aish values and Rav Noach's legacy since I came to Aish HaTorah. Everyone must listen to it.
I walked away thinking about how powerful the Jewish world would be if we were all able to neglect honor and prestige and just focus on what the Almighty needed from us. Rabbi Shore is my mentor, friend and brother in every way. He has showed all of us that being a Jew means being on the Almighty's team no matter what role is needed. May the Almighty bless Rabbi Shore with the strength and passion to continue working and strengthening the Jewish nation.
Good Shabbos!
Rabbi Ephraim Shore Embarks on New Chapter with Aish Center New York
After 20 years of service with Aish Jerusalem (and 20 years with Aish before that!), Rabbi Ephraim Shore will be joining Rabbi Elliot Mathias and Rabbi Adam Jacobs at the Aish Center in New York for one of the most exciting kiruv initiatives that Aish has undertaken. Rabbi Shore came to learn at Aish HaTorah as a young man in 1979, and has committed his life's work to learning and teaching his fellow Jews "instructions for living" that he learned from his Rebbe, Rav Noach Weinberg, z'tl. Rabbi Shore's Rebbetzin, Esther and his children joined the Aish staff, and Executive Board member, and fellow Torontonian, Dr. Stuart Hytman in wishing him success in this next chapter of his lifelong commitment to Aish HaTorah.