Dear Aish Family,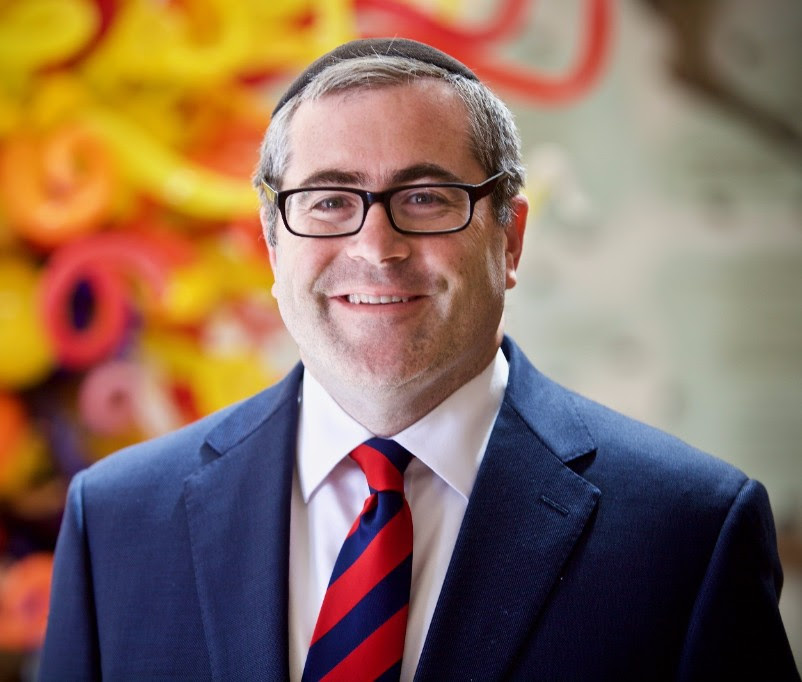 Three years is not a long time but it seems like an eternity. This past Wednesday night was the third anniversary of the cold blooded murder of beloved Aish Rabbi Reuvan Biermacher HY"D. It seems like only yesterday that I received a call that one of our Rabbis had been attacked leaving the Old City of Jerusalem through the Jaffa Gate.
The Director of our Yeshiva, Rabbi Dovid Rosman, and I rushed down to Hadassah Hospital to see how he was. We walked in only to be told that he had perished from his wounds. Rabbi Biermacher was a wonderful Jew who grew up in a secular environment in Buenos Aires and found his way on a path that led to the Almighty. He was living his dream of teaching Torah in Jerusalem, in his native language, to students who grew up with a limited Judaic education just as he had.
Rabbi Biermacher's dream was transformed on that fateful day into a nightmare for his family and Aish HaTorah. Murdered by antisemitic terrorists for no other reason than because he was a Jew walking the streets of Jerusalem. As time marches on, we are all in danger of forgetting who he was and what he stood for.
Aish HaTorah has made the decision that every year at the start of his Yarht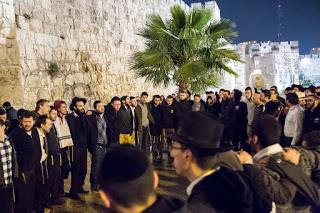 zeit (anniversary of death) we march as a Yeshiva, following the footsteps that Rabbi Biermacher took, to the spot of his murder, just outside of the walls of the Old City, where we pray and sing together. We must never forget that we Jews stand proud and tall only due to the sacrifices of those who came before us.
I was 
very touched by the words spoken to the group by Rabbi Nachman Elsant, assistant director of Yeshivas Aish HaTorah. He reminded the students that we Jews have a mission to fulfill and no matter what those that hate us try to do to stop it, our mission is eternal and will continue on. Rabbi Elsant said, "Rav Rueven Beirmacher died because he was a Jew. Jewish people have died in every generation for one reason: because the Jewish people have a mission to fill this world with kedusha, holiness, and truth. We should not wait for tragedies to strike too close to home in order to accomplish this mission. May the Almighty help us dig deep inside of ourselves to really see what it is that we need to do, what we need to change. May HaShem accept our prayers so that there should be no more pain and suffering among us."
Rabbi Biermacher, we miss you every day. Please take comfort in heaven that your 
students will continue to serve the Almighty and fight against all that stand in our way. We will try to make you proud every day.
Good Shabbos!