Dear Aish Family,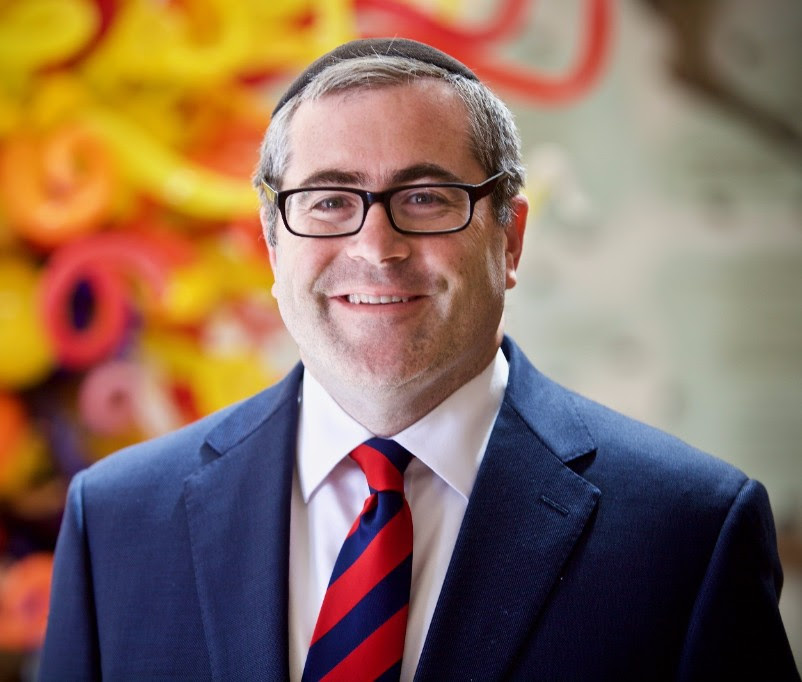 I hope all of you had an amazing Chanukah holiday last week. In many ways Chanukah is the holiday of Aish HaTorah since it commemorates the fight against assimilation and the continuity of the Jewish Nation. Many thousands of Jews visited the Dan Family Aish HaTorah World Center over the week of Chanukah.
The fifth night of Chanukah was a special event in the Old City of Jerusalem. In commemoration of the one year anniversary of the United States decision to move the embassy from Tel Aviv to Jerusalem, both Prime Minister Netanyahu and US Ambassador Friedman lit the giant Menorah at the Kotel together.
The night before this event I received a call from the US Embassy, with whom we have a close relationship, asking if we could host the Ambassador and about 50 guests for dinner at Aish HaTorah. My answer was an immediate yes, but I had one condition. We would like the Ambassador to address our students at the annual Yeshiva Chanukah party. Their immediate answer was yes.
While the Ambassador's words were very moving, including mentioning the fact that he had never had the chance to study in
 Israel post high school and our Yeshiva should save a seat for him when he retires from his ambassadorship,  I would like to focus on his introduction. Rabbi Dovid Rosman, Director of Yeshiva Aish HaTorah, said that Chanukah is all about knowing what the Almighty wants from each of us and fighting for what is right. Ambassador Friedman is a Jew who knows how to fight for what is just and correct. He encouraged all of the young men to look towards Ambassador Friedman as an example of courage in the face of adversity.
I was incredibly proud to be a part of the greater Aish HaTorah community at that moment. We believe that one must study Torah and use it as a tool to become close to the Almighty. We also believe that as a Jew we must all be activists and fight for our Nation's survival. Over the years, so many organizations have been started by Aish HaTorah to fight for the Jewish people. Jerusalem U, Honest Reporting and Hasbara Fellowships are just a few of the organizations that were started by Aish HaTorah to support the Jewish people and to "fight the good fight."


We must all remember the lessons of the Maccabees. They were the original Jewish activists that rose up to fight for the Almighty's glory and the right for every Jew to practice Judaism. We all must continue to fight for the right of the Jews to worship without fear. There are still so many places around the globe where Jews are being attacked for no other reason than they are Jews and dare to be different. We want all of our brothers and sisters to know that Aish HaTorah will always stand by your side.
Good Shabbos!