Dear Aish Family,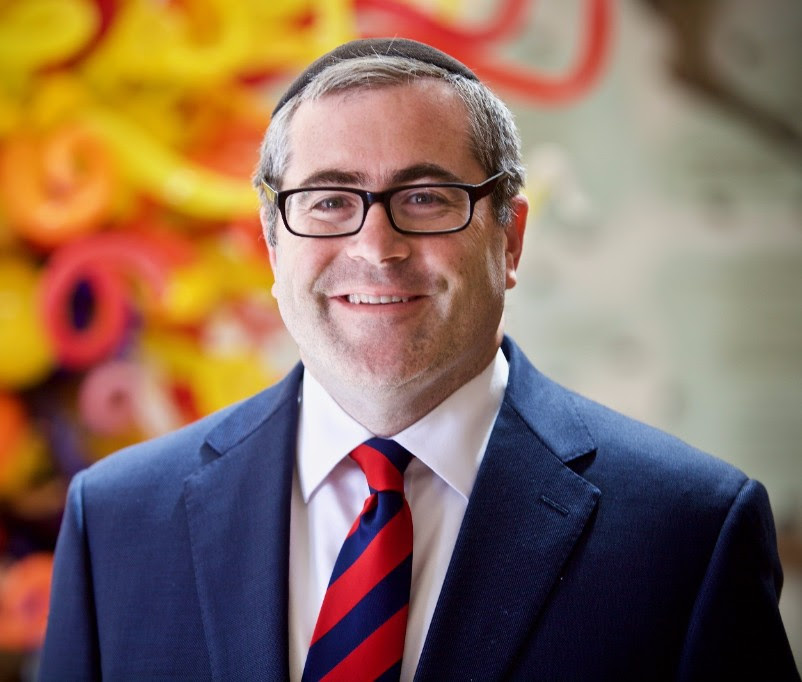 I want to share one of the most moving Shabbos morning experiences I have ever had. This past Shabbos I was in Baltimore for an Aish HaTorah Project Inspire Shabbos of Inspiration. We spoke in over 17 Shuls over the course of Shabbos about the imperative of every Jew to reach out to our brothers and sisters. I was assigned two Shuls to speak in.
I was scheduled to speak at 10:30am at Ner Tamid for Rabbi Yisrael "Sruli" Motzen and then run over to Shomrei Emunah to speak for Rabbi Binyamin Marwick. Both Rabbis are old friends and the best of the best. It was an honor to speak from their pulpit.
I was waiting at Ner Tamid when I started to speak to the Vice President of the Synagogue. We exchanged pleasantries when he asked me if I was at the OU, where I had spent 22 years. I told him that I was now the CEO of Aish HaTorah. His face lit up and he said, "Aish is why I am frum today." He was from Los Angeles and he told me that one of the great lay leaders there, Marc Firestone had influenced him to become closer to the Almighty.
I then went over to say hello to the President if the Shul. He recognized me immediately and told me that his wife had been involved in NCSY in Pittsburgh when I was just starting out, and had grown Judaically through her relationship with me. I remembered her immediately because she was one of the most special young Jews I had ever encountered.
I honestly was moved beyond words. Here I was sharing the stage with the leadership of the Synagogue and both families had been inspired by organizations that I had spent my life working for. That is when I realized how important Jewish outreach really is.
M
any times, those who have been inspired to come closer to the Almighty take up leadership roles disproportionately to their number. Moses grew up in an antisemitic and hate filled home with no Jewish education to speak of. Yet, he led the Jewish people out of Egypt and facilitated the giving of the Torah to us.
We as Jews know that we have so many issues to face.  Who will populate the organizations around the world fighting for the life of the Jewish nation. Who will populate  AIPAC, JNF, and Federations of the world. Increasingly, it is the Jews who chose to return to their heritage. Everywhere I go, I meet Baalei Teshuva who are serving in overwhelmingly large numbers as leaders of the Jewish people.
The work of Aish HaTorah, of bringing Jews closer to the Almighty, is more important than ever before. We are not just bringing Jews back to their heritage. We are creating leaders. We must increase our work because we have never had a time in our history where leadership was more important. May the Almighty give us all the strength to continue to lead and fight for His children.
Good Shabbos!