Dear Aish Family,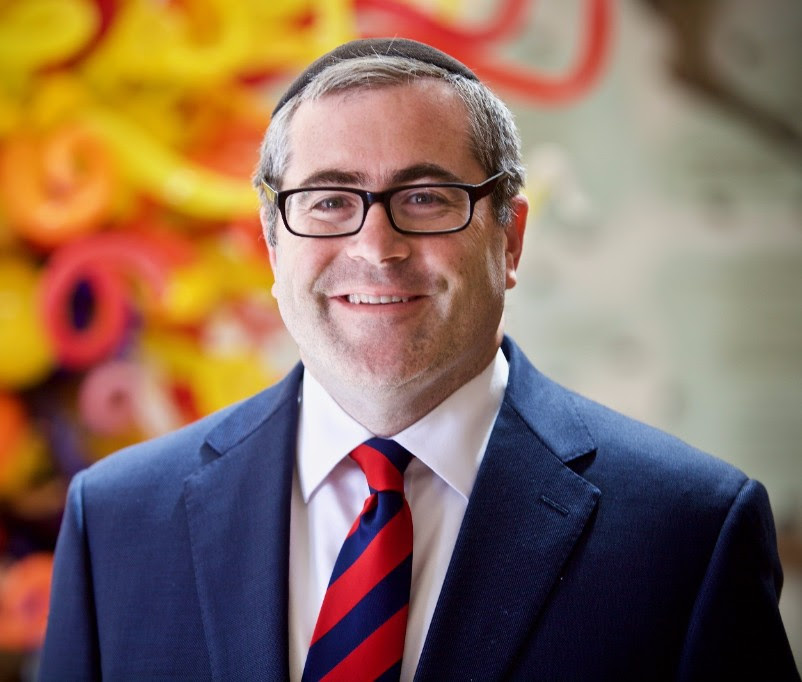 Every week the Dan Family World Center is filled with many different trips to Israel. Literally, you can come on any given day to Aish and you will find numerous languages spoken by participants from all over the world. Aish HaTorah invented the mission to Israel with our world famous Aish Fellowships program and as such, is still the favored destination by groups looking to be uplifted in the Old City of Jerusalem. This past week we hosted possibly the most important mission in the history of Aish HaTorah.
It is well known that what sets Aish HaTorah apart from so many organizations and Jewish movements is that we believe that every single Jew must be a teacher. It doesn't matter how strong or weak a person's Judaic background is. Our founder, Rav Noach Weinberg zt'l, believed and taught that when a person learns the letter "Alef" for the first time they must go teach that letter to another Jew. It is not just the job of the Rabbi to be an educator. We are ALL teachers!
It was in that spirit that we welcomed a wonderful group of lay leaders to Aish HaTorah this past week from our branch in Santiago, Chile. The trip was coordinated by our Director of Latin America, Rabbi Meir Rosenberg and our superstar Director of Group Services, Bradley Martin. It was led by the indefatigable Rabbi Eliyahu Tamim, the Rav of the Aish HaTorah Shul in Santiago.


The sole goal of this group of lay leaders was to learn how to teach Aish HaTorah classes back in Chile to Jews with a limited Judaic background. They sat in class all day long. No fun trips to the Negev or souvenir shopping. All classes were two hours long so they could make sure to have enough time to review the content and delivery with their Rabbinic instructors. There were simultaneous translators with headphones for anyone that was not completely proficient in English so they could hear the classes in Spanish. It was truly amazing.
At the closing banquet yesterday I felt truly moved. This, in my mind, was the ultimate goal of Aish HaTorah. We want every Jew to view themselves as an educator and to take that role (and themselves) seriously. We were in the Goldman Banquet Hall, Aish Rabbis and Aish Lay leaders sitting together talking about how we can ALL bring EVERY Jew closer to our Father in Heaven.


I want to share one compliment that one of the Chilean participants gave to our Jerusalem staff. They said there was no doubt that the classes that each Rabbi taught them had been given by each presenter many hundreds, if not thousands of times. Yet, the passion and excitement of the lecturers was palpable and infectious every time they taught.
This is the secret of the success of Aish HaTorah. We are passionate and driven to share the Almighty's wisdom. We love and care about every Jew in the world. Come to Aish HaTorah. Join us in our mission. There is a superstar educator in your heart and soul waiting to break out and inspire the entire Jewish world. Don't let your potential go to waste. Join Aish and the Almighty in building a brighter and more knowledgeable Jewish world.
Good Shabbos!