Dear Aish Family,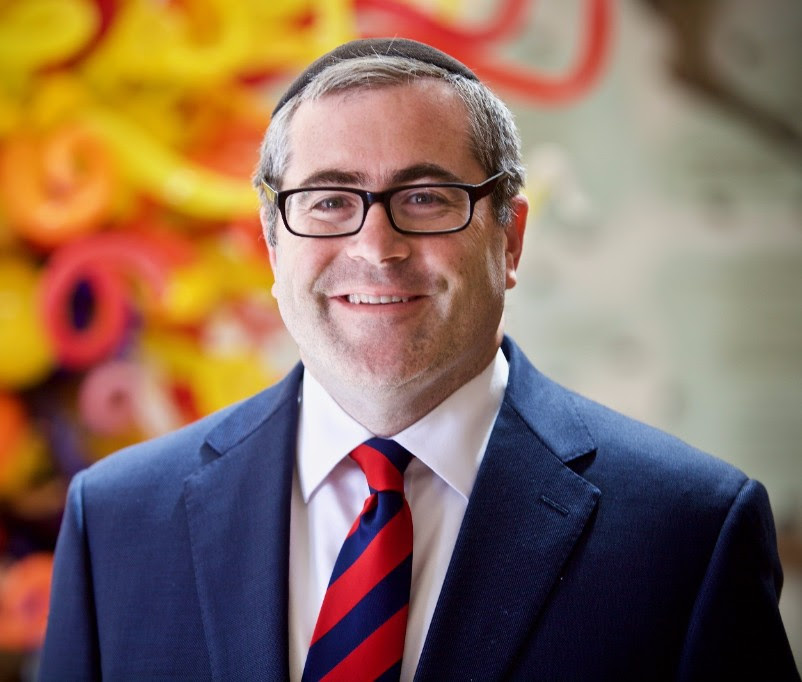 One of the most amazing stories of Aish HaTorah's growth over the past few years is that of our beloved Yeshiva (Talmudical Academy). Situated next door to the Aish HaTorah Dan Family World Center, it is an amazing place where young men enter not knowing how to read a letter of Hebrew and can exit Rabbis.
We teach in three languages: English, Hebrew and Spanish. Last year we cycled over 600 students through our Yeshiva. One of the highlights of my year is davening (praying) in our Yeshiva on Yom Kippur with young men, many of whom have tattoos and earrings, and are reaching out to the Almighty for the first time in their lives.
I have mentioned many times that the secret ingredient to running the most successful Yeshiva of its kind is a world class faculty. Our Rabbis care tremendously about about our students and it shows in their growth. What I have not yet had the opportunity to discuss with you is our newly formed recruiting team.
The brainchild of our indefatigable Director of the Yeshiva, Rabbi Dovid Rosman
 and the Assistant Director, Rabbi Nachman Elsant, Our newly formed recruiting department has started to pound the pavement in search of new students. Two of our newly minted Rabbis, Rabbi MZ Dubov and Rabbi Miles Kerr-Jarrett along with Keith Rosenblum in the US are leading this effort.
I want to tell you about one of the most amazing stories that was related back to me by Aish Gesher recruiter Rabbi Ephy Greene from a recent interview with a potential student. This student did not grow up with any Jewish education. He participated in a trip to Israel which convinced him to grow in Judaism, but he was left with the issue of how to make that happen since he did not live near any places where he could take classes.
So how do you grow as a Jew when you don't have the resources or background? The answer is…Aish.com! Every week this student would devour many articles on our website and start to grow as a Jew. This is one of the main reasons he wanted to attend our Yeshiva. So he could sit in a class given by the brilliant founder and editor of Aish.com, Rabbi Nechemia Coopersmith.
This is the culmination of the mission of Aish HaTorah. Aish.com has over a million unique visitors every month!! We are bri
nging Torah to Jews all around the world. This is an amazing feat but it is only the start of their Judaic journey. We must help Jews all around the world find their way into local synagogues to pray, study and grow as Jews. We must invite Jews into our homes to spend Shabbos with us. We must grow spiritually together as the Jewish Nation because that is what the Almighty desires most from His children.
Good Shabbos!