Dear Aish Family,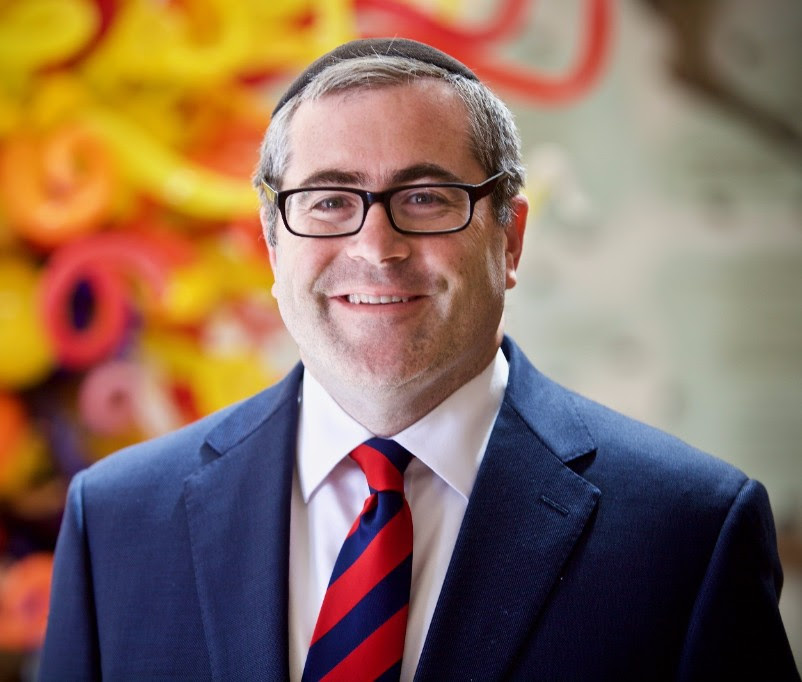 This week we had a special guest join us at Aish HaTorah. We welcomed the Secretary of Treasury, Steven Mnuchin to the Aish HaTorah Dan Family World Center. Due to the special relationship which Aish HaTorah enjoys with the United States Embassy in Jerusalem, we were able to host a meeting between CEOs of top Israeli Hi-Tech companies and Secretary Mnuchin. Many thanks to Ambassador David Friedman and his Senior Advisor, Aryeh Lightstone for allowing Aish to be the venue for this important occasion. 


Many prominent individuals visit the Aish HaTorah Dan Family World Center to glimpse 3000 years of history from our panoramic view. Unfortunately, there was not enough time scheduled to go to our world famous roof. In fact, we were only able to schedule a one minute picture with the Secretary. 
When the Secretary walked into the fifth floor surrounded by secret service, he spotted the Diener Family terrace and immediately turn
ed and started to walk outside. We all joined him at the edge of the balcony. I commented that this was the most romantic balcony in Jerusalem because young men and women get engaged there practically every night. That is when star educator Rabbi Etiel Goldwicht, the head of Aish Israel, stepped forward to explain where the Temple stood 2000 years ago, with the aid of an iPad. His explanation was so passionate that one imagined the scene before us as if it had happened yesterday.
We assumed that would be all and the Secretary would attend his meeting. That is when Secretary Mnuchin asked all sorts of questions regarding the first and second Beis HaMikdash. He and Rabbi Goldwicht reviewed all types of information regarding how the 
Temples functioned. After twenty minutes, the staff signaled that they really had to go to their meeting with the Israeli CEO's. The Secretary took one more look around and took out his personal phone to take some pictures so he could remember the moment before proceeding to his meeting.
What struck me was that no matter how prominent a Jewish brother or sister is, he or she ultimately thirsts for the Almighty's Torah. So many times we don't think that others would be interested in the Almighty's wisdom. If the Torah we convey comes from the heart then it will always be accepted.


I hope that all of you who are joining in the Shabbos Project take this lesson to heart. I will be at a beautiful event in Parsippany NJ hosted by Aish HaTorah's Project Inspire and by my close friends Isaac and Edie Gross. May the Almighty bless all of us with the strength and conviction to educate ALL of our brothers and sisters.
Good Shabbos!
Aish HaTorah Parsha Video
Rabbi Steve Burg
U.S. TREASURY SECRETARY STEVEN MNUCHIN
HOSTS ISRAELI BUSINESS LEADERS AT AISH HATORAH
The Aish HaTorah Dan Family World Center was host to U.S. Treasury Secretary Steven Terner Mnuchin, US Ambassador to Israel, David Friedman, and the organizing committee of the U.S.- Israel Joint Economic Development Group (JEDG) for a roundtable discussion between the Secretary and 15 Israeli business leaders this past Sunday.
Rabbi Steven Burg, CEO of Aish, said, "Located at the Western Wall and the destination for over 10,000 visitors monthly, we are blessed that Aish HaTorah was the backdrop for the Secretary to hear more about Israeli inspiration and innovation that promotes strong economic ties and increases prosperity and security."