Dear Aish Family,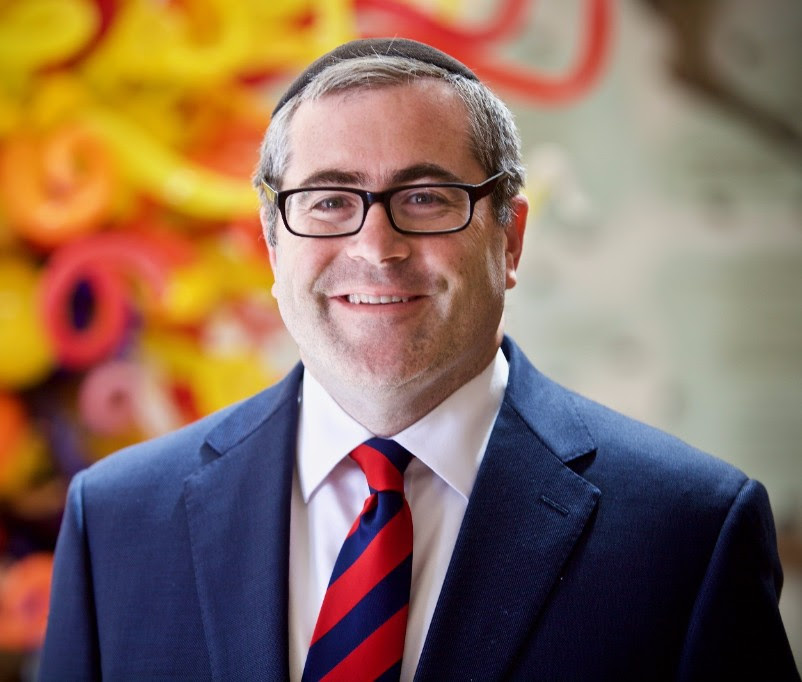 This week our family suffered a tragic loss with the passing of Dr. Elliot Hahn. Dr. Hahn, along with his wife Lillian and his wonderful family dedicated the beautiful Chihuli sculpture which hangs at the entrance to the Aish HaTorah Dan Family World Center. Although I met with the Hahn's, along with their good friend Rabbi Ephraim Shore, when I came to Aish HaTorah, this was not my first interaction with them.
When I was with NCSY, we started an outreach initiative called the Jewish Student Union (JSU). The goal of JSU was to start Jewish Culture Clubs in public high schools across North America. While this initiative was wildly successful, it was still a challenge to create experiences that the students would attend outside of school.
That is where the Hahn family came to the rescue. They sponsored a trip for New York teens to come to the Hahn's home state of Florida to connect with Floridian Jewish teens. The trip was the highlight of the NCSY year and one of the most vibrant initiatives that NCSY undertook.
At the shiva, Mrs. Hahn told me that just that day a young woman came to visit. The young woman told her that she was on one of the NCSY Hahn trips and today she observes Shabbos thanks to the Hahn family. At that point Mrs. Hahn's son, Dr. Binny Hahn said that his father was always focused and worried about the success of Kiruv in America.
I told them that it seemed to me that their husband/father was a true Klal Yisroel Jew. So many o
f us are focused on our synagogue or the Jewish day school that our children may attend. A Klal Yisroel Jew is worried about EVERY last Jew. A Klal Yisroel Jew stays up at night worrying about the Jewish people. A Klal Yisroel Jew understands the pain of the Almighty due to the fact that so many of his children are so far.
There was an article this week in the Jerusalem Post that said: "Nearly half of US Jews don't identify with organized religion, study finds." My friends, we have our work cut out for us. These Jews have not taken a good hard look at Judaism and opted out. These Jews have never been exposed to the beauty of Judaism. These Jews are our brothers and sisters.
We can reunite the Jews with the Almighty. We can ignite the passion in all the Jewish souls out 
there. All it will take is for all of us to think like a Klal Yisroel Jew. May we all merit to follow in the footsteps of Dr. Elliot Hahn zt'l, a real Klal Yisroel Jew.
Good Shabbos!