Dear Aish Family,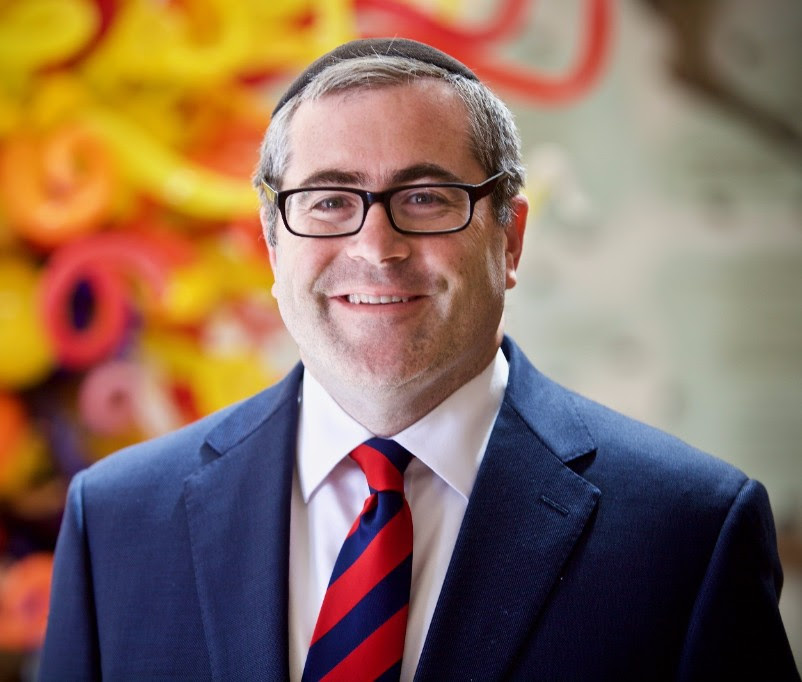 This week has been outstanding. We have opened our doors to a new semester with the strongest enrollment we have had in years. I want to personally welcome a longtime hero of Aish HaTorah, Rabbi Yaakov Palatnik, who has joined the Rabbinic staff of the Yeshiva this semester. Rabbi Palatnik and his wife Lori are well known lecturers and have served in many capacities around the world for Aish over the years. Welcome home Rabbi Palatnik!
I wanted to take a moment to address a concept that I often mention in my weekly emails. That idea of "the Almighty." Over the last forty years, Aish HaTorah has spent a tremendous amount of effort making sure that any Jew can connect with the Almighty. The entire Discovery seminar was created to help people understand the Almighty to the best of our ability. I want to relate two conversations that I had recently that really drive home this concept.
When I was in Toronto I met with Leslie Dan. Mr. Dan is the main reason that our address is One Western Wall Plaza. He believed in Aish long before it was fashionable. We spoke about his partnership with Rav Noach zt'l. What struck me was Mr. Dan's unwavering belief in the Almighty.
As a refugee to Canada, Mr. Dan built a large successful company. M
ultiple times during our talk he credited the Almighty with all he achieved. Mr. Dan said that the Almighty gives us our resources and we must share them with others because they really belong to the Almighty. I was blown away by this titan of industry's ability to credit everything he had achieved to the Almighty.
This past week the Jewish world lost one of the giants of Chesed (acts of kindness) and Tzedaka (philanthropy) in Los Angeles. Mr. Sol Teichman zt'l, who survived the Holocaust, came to the United States and built a successful business and family. When I lived in Los Angeles, I learned with Mr. Teichman's son, Alan Teichman. The burial and the first part of Shiva were in Israel so I went to visit the family to pay my respects.
I spent a long time talking to Alan about his father. I asked him 

to what did he attribute his father's strength and amazing deeds. Alan told me that his father had emunah pshuta, (simple faith) in the Almighty. Mr. Teichman believed that all comes from the Almighty and one must give it out on his behalf.
These two conversations made me think about our relationship with the Almighty. There is no better institution than Aish HaTorah at giving proof that the Almighty exists. Aish is also incredible at studying with Jews how the Almighty wants us to live our lives. Yet, ultimately, the way to get closest to the Almighty is to engage Him in the simplest way. To relate to the Almighty as our Father who wants what is best for us and yearns to see us do good deeds.
May all of us reach the level of simple faith where we welcome the Almighty into our hearts and minds.
Good Shabbos!