Dear Aish Family,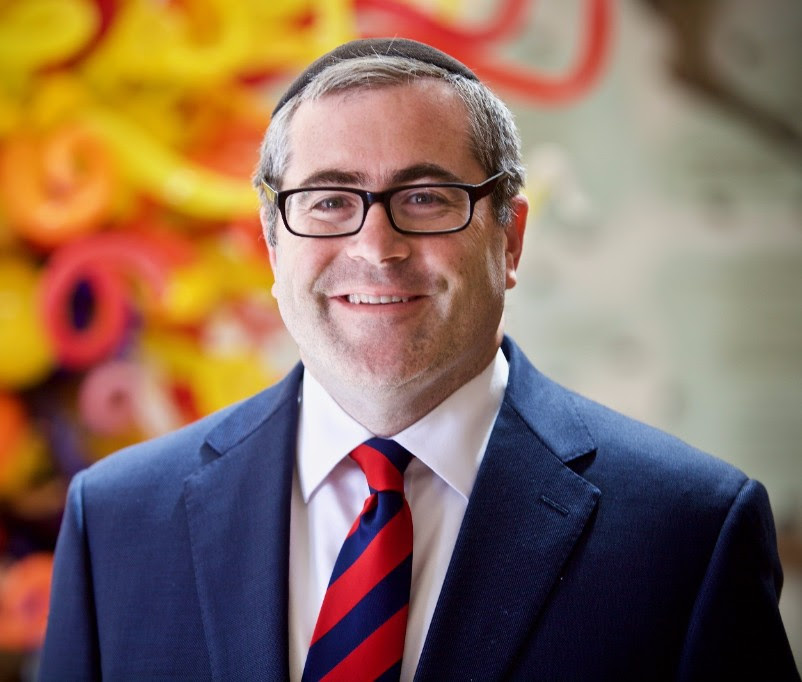 This weekend marks the start of the new educational year for all Yeshivas (Academies of Jewish learning) around the world. On the first day of the Jewish month of Elul, we start to blow the Shofar heralding in a time for introspection and a rededication to the Almighty.
Traditionally, Yeshivas have been on vacation for the past few weeks so the students can recharge their batteries and get ready for the upcoming year. There is one Yeshiva that stays open during this time and that Yeshiva is Aish HaTorah. The doors to Yeshiva Aish HaTorah never close and as a result, this week we celebrated the close of one of our most successful programs, JInternships.
Jinternships is an Olami sponsored program which was run at Aish HaTorah by the charismatic Rabbi Avrohom Willig. The program gives students from North America the opportunity to study Torah while pursuing an internship at an Israeli company. This was the second year that we hosted the program and it was phenomenally successful.
At the banquet, one of the students told the story of how he got to JInternships. He was in I
srael touring when he went to visit the Western Wall on a Friday night. He happened upon a group of students who were praying with such inspiration and joy that he decided he wanted to be a part of whatever institution they were connected to. It turned out that this was the Aish Gesher program and he proceeded to rearrange his summer schedule and beg his way at the last minute onto the JInternship program.
The highlight for me was at the final banquet, listening to each participant explain that now that they were part of the Aish family, they would be back to study in our Yeshiva. That is the beauty of having the only 365-day a year Yeshiva. Our Alumni can show up anytime and join us in studying the Almighty's wisdom.
Per
haps the most beautiful moment came when eight of our participants said that if they had a pair of Tefilin (phylacteries) they would put them on every day as is mandated by Jewish law. Rabbi Dovid Rosman found a special donor who paid for all eight pairs of Tefilin and along with Rav Gil, they presented all eight with their own special pair of Tefilin.
At Aish HaTorah our core value is to assist Jews with coming close to the Almighty. So many Jews have no connection to the Almighty and the tragedy is that this lack of spirituality is not by choice. So many Jews just don't know w
hat true Jewish inspiration looks like. At Aish, we pledge to be available around the world 365 days a year to help any and every Jew feel the Almighty's awesome love.
Good Shabbos and Good Chodesh (New Month)!