Dear Aish Family,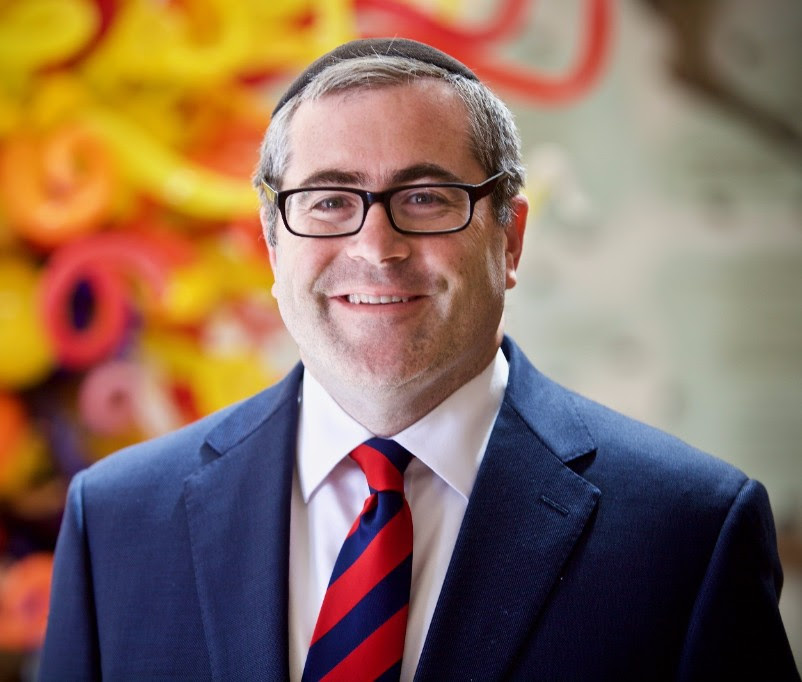 This past week I was lucky enough to spend two days with sunny Aish San Diego. It was part of a 10 day trip with our indefatigable Executive Director Ariel Kotler. We covered a lot of territory within the Aish system and we wound up our trip this past Monday. As we had been hosted in the homes of different Aish board members, we made up to meet at 6:30am Shacharis (morning prayers) at Adat Yeshurun, a local Shul in La Jolla.
I was staying with my good friend, San Diego Aish board member Arturo Gerson, and he was headed to the airport early the next morning, so he offered to give me a ride to the Synagogue. That is how I wound up at the local Shul at 6:05am. I didn't mind because the weather was so beautiful and I could wait outside for other Jews to arrive at the morning prayers.
It turned out that I was not the only early participant. I was joined shortly after by
 a young man who skate boarded into the parking lot. As the only two Jews there, we sat at the same table to prepare for services. The young man started a conversation with me by introducing himself as Alex and asking me if I had ever read the Sefer (Jewish book)  "Getting to Know Yourself." I admitted that I hadn't read it so he shared it with me and told me that his Rebbe Rav Dov Ber Cohen had recommended it to him. When I heard that name I did a double take as Rabbi Cohen is one of our star Rabbis at Aish.
I asked him if he was a student at Aish and he told me his story. Alex had been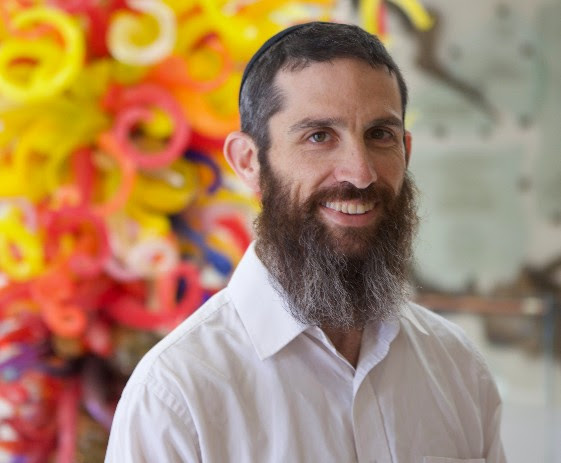 volunteering in Israel when he bumped into a Rabbi coming back from the beach in Tel Aviv. The Rabbi asked him if in addition to volunteering he would be interested in taking some classes on Judaism. He said he would be open and last summer he found himself in Aish Essentials and loving it. Alex had not grown up with a Jewish education and this was his first time delving into Torah topics. He enjoyed it so much that he returned this past summer, after studying engineering at UCSD, to attend our Yeshiva's Aish Foundations course.
Alex told me that this was his first time since being back in San Diego that he had attended the local Shul and that "something" had pushed him to come that morning. We both quickly agreed that the Almighty has given us both a nudge to come early to Synagogue to meet each other. He proudly showed me the Tefilin that Rav Gil Eisenbach had given him at Aish, as he put them on.
The highlight that morning was watching Ariel Kotler perform Hagba (raising up the Torah) and Alex doing Galila (tying up the Torah). At the end we hugged and promised to reunite at Aish HaTorah. I don't always get the chance to share with you all the amazing stories of Jews who have reconnected with their Judaism through Aish. I was very moved by Alex's story because clearly the Almighty has connected an incredible Jew with Aish so we could educate and inspire him. I know that Alex will go on to do amazing things for the Jewish nation.
As such, I would like to make a pledge to all of you. Over the past year, our
 Yeshiva taught many hundreds of students, of which 200 came from North America and had a limited Judaic background. I would like to set as a public goal that Yeshiva Aish HaTorah will strive to double our numbers and increase our students to 400. This will only happen with all of your help. I urge everyone that meets a Jewish young man who they feel can grow Judaically to reach out to us and connect them to their heritage. Our job at Yeshiva Aish HaTorah is to assist young men like Alex to connect to the Almighty through the wisdom of Torah. Join the Aish family and become our partners.
Good Shabbos!