Dear Aish Family,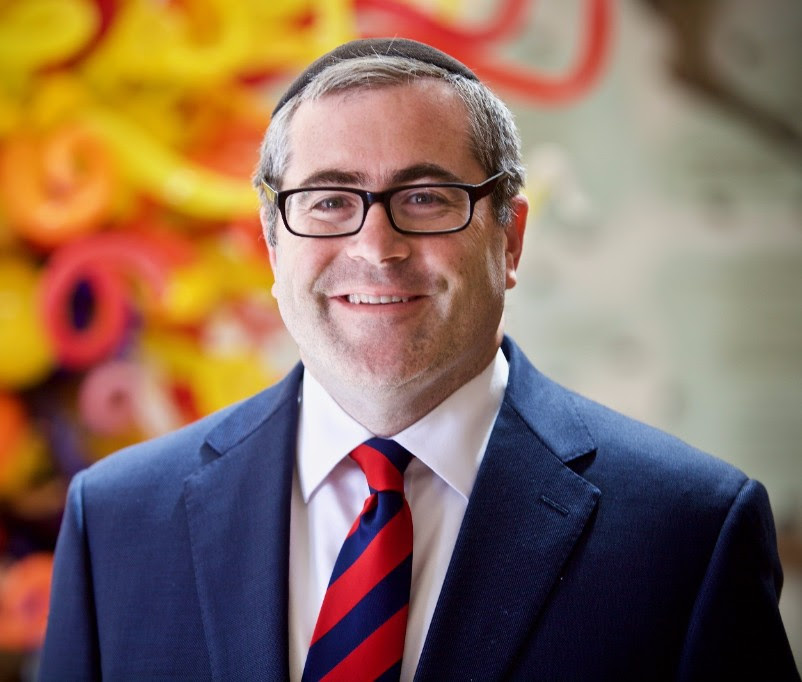 Inspiration comes in all shapes and sizes as a Jew. Sometimes it comes from the joy of attending a wedding or Bar Mitzvah. Other times inspiration comes from a funeral or Shiva and hearing how an amazing Jew spent their life. This week the Jewish people lost two heroes who were both outstanding Jews, each in their own special way.
I first met Harvey zt'l, and Gloria Kaylie when I was running the Museum of Tolerance in New York for the Simon Wiesenthal Center. We connected through their daughter Roberta who was a supporter of our films. They came down for a tour of our facility and I will never forget our conversation. The Kaylie's were bothered by our name. They felt that tolerance meant that I tolerate you but I still (in all probability) don't really like you. They advocated for acceptance because we all need to accept and love each other.
That outlook on life, of the need to accept one an
other, was not just an academic discussion.  The Kaylie's founded Camp Kaylie, coordinated by Ohel Children's Home and Family Services, a dynamic organization for Jewish children dealing with various issues. Camp Kaylie is the first Jewish Camp to streamline children with unique needs with mainstream campers. I am blessed that my son, Aryeh, serves as a division head counselor there. This approach was reflective of Harvey's philosophy of acceptance. We will truly miss this special Jew.
I was sitting in my office in the Aish HaTorah Dan Family World Center last week when suddenly someone sitting with me received a WhatsApp informing them that Rabbi Dovid Kaminetsky zt'l, the assistant Principal at Rosenbaum Yeshiva of North Jersey, my children's school, had passed away. I was shocked as his passing was very sudden.
Rabbi Kaminetsky was not only a Jewish educator who has inspired and influenced tens of thousands of Jewish children, he was my mentor as he served as my supervisor when I was a Regional Director for NCSY. In my entire professional Jewish career, I have not known anyone who cared for Jewish children more than Rabbi Kaminetsky. He never gave up on any child no matter how difficult they were or how many issues they may have had. He truly believed that all Jewish children were the Almighty's children and each one is special in their own way.
As I sat at the Kaminetsky Shiva, a young man explained th
at he had become very successful in business. I was a little taken aback because when visiting a family in mourning one generally doesn't brag about their own accomplishments. Then came the punchline. This young man said that when he was in school they wanted to throw him out because he was a troublemaker. He said only Rabbi Kaminetsky believed in him and refused to let him be tossed to the gutter. He attributed every success he had in life to the love and confidence that Rabbi Kaminetsky had for him.
These two giants, Harvey Kaylie and Rabbi Dovid Kaminetsky, taught us that we must accept every Jew and love them as if they were our own child. I believe, in my heart and soul, that this is what the Almighty wants from each and every one of us. He wants his children to love and accept one another. May we all be blessed with love and acceptance every day that we are given the amazing opportunity to walk the earth.
Good Shabbos!