Dear Aish Family,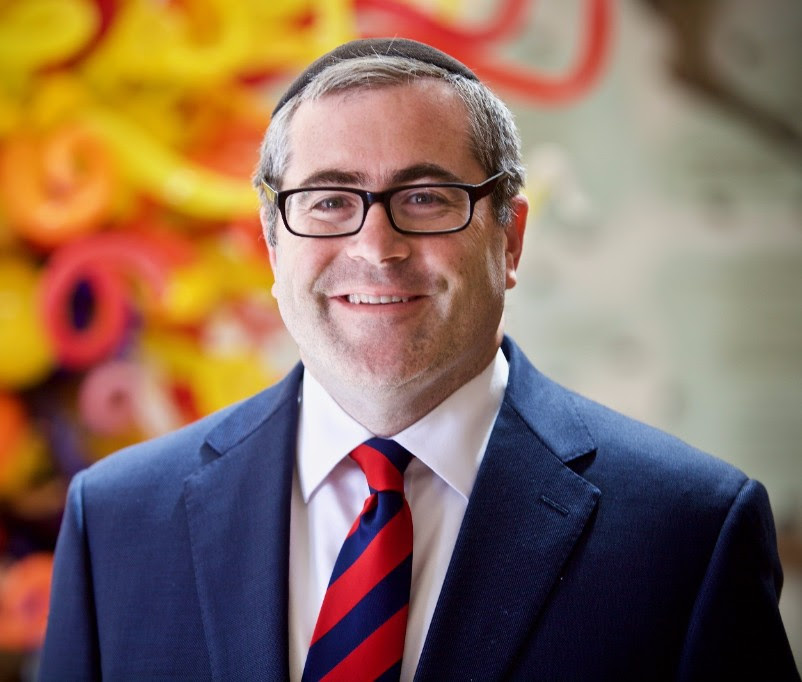 What an incredible week in Jerusalem. I arrived at The Aish HaTorah Dan Family World Center this past Sunday night in time to see 75,000 Israeli teenagers celebrating the 51st anniversary of the liberation of Jerusalem at the Kotel (Western Wall). There was singing and dancing well into the night. The view from our rooftop was breathtaking.
On Monday, along with Aish HaTorah board member Louis Mayberg, I attended the official historic ceremony marking the establishment of the United States Embassy in Jerusalem.  The atmosphere was incredibly joyous and there was a sense of tremendous gratitude towards America's support for the Jewish nation. At least three speakers made the blessing of Shehecheyanu which is made for new and important events. Most importantly every speaker on behalf of the United States government reiterated their unconditional support for Israel.
On Tuesday, Aish HaTorah welcomed the White House Faith Council to a celebratory lunch on our famous
 rooftop. The Embassy had reached out to us to host this distinguished delegation. The group consisted of Faith Leaders from across the United States who had worked with the White House on the Embassy move to Jerusalem. It was meaningful to hear over and over again, from the WHFC members, how grateful they were for Aish HaTorah's presence in the Old City of Jerusalem. They truly felt that we are on the front lines of contributing to the stability of Israel by our presence so close to the Temple Mount. In my remarks, I reminded everyone that had we been sitting in this very spot from 1948 – 1967, as a Jew, I would have been killed.The highlight of Tuesday was undoubtedly hosting Ambassador David Friedman and his wife. The fact that he took the time out the day after the Jerusalem Embassy opening to be with Aish HaTorah was truly meaningful. The most impactful part of his visit to Aish was the Ambassador meeting with 75 of our Aish HaTorah Hasbara Fellowship students. 
You can watch the interaction on a quick video
.
These Aish students come from the front lines of anti-Israel, antisemitic and BDS (Boycott Divestment and Sanctions) activity on campuses across North America to learn how to fight back. One of the students said to me that meeting Ambassador Friedman was like meeting a hero from the Bible. Many thanks to the Ambassador's senior Advisor Aryeh Lightstone for coordinating the visit.
In short, Jerusalem was on fire this week in an inspirational way. From the dancing at the Kotel to the
 dancing spirits at the United States Jerusalem Embassy the Jewish Nation collective soul was elevated. My message to all of you is that you need to come to Jerusalem. That is where the flame of the Almighty burns eternal. Come to Aish HaTorah. Come spend time studying Torah with us. Come to bask in the joys of Jerusalem. Come back home.
Good Shabbos and Chag Someach!
US Ambassador to Israel, David Friedman Addresses White House Faith Council on Aish HaTorah Rooftop
Hasbara Fellowships Partnering with US Ambassador