Dear Aish Family,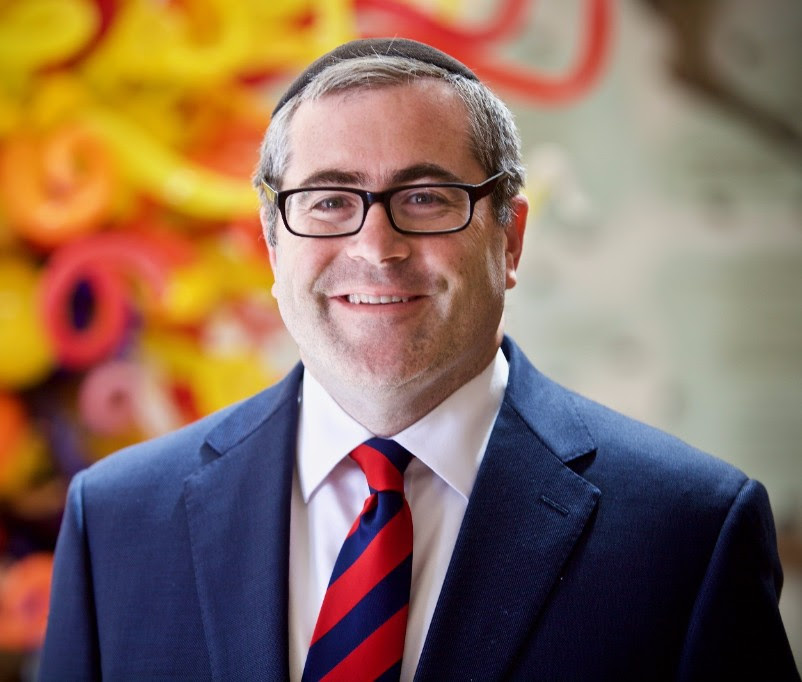 I just landed back in New Jersey after a whirlwind tour of four Aish Branches on two continents in seven days. There is so much I want to tell you about my trip. To summarize I would say that Aish is strong and getting stronger. We have incredible Rabbis and partners across the globe. I was blessed to have traveling companions in Latin America. Aish Board members Stuart and Andrea Hytman accompanied me to Santiago and Buenos Aires. Stuart sent the following email to some fellow board members. I thought his beautiful email summed up the trip perfectly:
—
Dear Friends,
I hope you are all well. I wanted to touch base with you about the trip that Andrea and I just returned from in South America, visiting Aish Chile in Santiago and Aish Argentina in Buenos Aires. It was a true eye-opener for both of us on the impact and growth of Aish in South America.
First Aish Chile. Aish is the main frum and kiruv minyan in Santiago. They've actually been around since 1995, literally building Yiddishkeit from scratch there. We were there for the opening of their new, 20,000 sf shul. Not only is this an incredibly warm community which truly loves Aish HaTorah but what makes this Aish community unique is that it houses both an Ashkenazi and Sephardi minyan in the same building. On each end of the main floor is the separate shul with a shared social hall in the centre separated by sliding dividers to have shared or separate functions.
Shabbos was a reflection of the unique achdus in this community; Mincha was in Sephardi, followed by a totally energizing Ashkenazi Carelbach Kabbalos Shabbos, followed again by a Sephardi Maariv. My Ashkenazi compass was spinning in circles :)! Different partners got up to speak about their love for the shul, the rabbis, and Aish HaTorah.
On Motzei Shabbos was the big dinner celebrating the simcha of their new building. Many speeches expressing their love for the community and how it's changed their lives (Ok, they were all in Spanish but Steve and I nodded at all the right times).
Both Steve and I had the honour of being able to speak to the group of 450. The dinner went until 1 am as Chileans are known for beginning dinners very late at night. Rabbi Shlomo Amar, the Sephardic Chief Rabbi of Israel came in for the weekend and spoke throughout the weekend's celebrations. Finally, the actual official opening was the next morning. A Gala celebration with a reception afterward. A truly remarkable weekend.
Next, Steve, Andrea and myself were off to Buenos Aires, Argentina to visit Aish's growing branch there. We met with the Director of Aish Argentina, Rabbi Marcello Melnick, a young dynamic rabbi who is really building something special. We also met their board and partners, who are also in the process of building a beautiful 20,000 sf shul, which will catapult them into being the centre of kiruv activity in Buenos Aires. There are 200,000 Jews there and unfortunately huge amounts of assimilatio
n. Aish also has the strong support of one of the top rabbanim there, Rabbi Oppenheimer, who heads a community, a shul, an orthodox school and the kashrus organization. With the Rav, dedicated community lay leaders, a dynamic rabbi and a building on its way, Aish Argentina is completely positioned for success.
I thought it was important that we should all get a little nachas from the direction Aish is going these days with its overall growth and positive energy. We have all worked hard these last few years, overcoming many challenges and we should know that our efforts are bearing fruit and we shouldn't let up from continuing the hard work together to help complete Rav Noach's vision. I look forward to continuing discussing Aish's mission to transform the Jewish People.
Warmest regards,
Stuart Hytman
—
We are so blessed at Aish to have so many true partners helping us in every facet of the organization. Thank you to the leaders of Aish Santiago, Aish Buenos Aires, Aish Los Angeles and Aish San Diego for welcoming me so warmly into your families. May the Almighty give all of our partners the strength to continue the important work of Aish HaTorah across the globe.
Good Shabbos!