Dear Aish Family,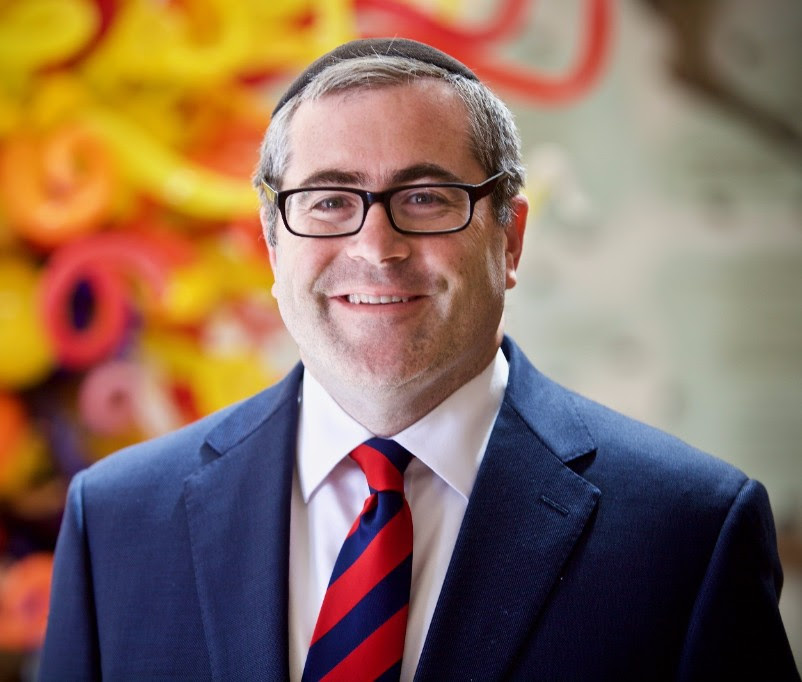 Although I travel the world constantly for Aish HaTorah my globe-trotting did not start with Aish. For many years I found myself in Europe partnering with some terrific Jews. One of the most outstanding Jewish leaders in Europe today is Rabbi Josh Spinner who is the Executive Vice President  & CEO of the Ronald S. Lauder Foundation.
About fifteen years ago, with the fall of the Soviet Union, about 100,000 Jews fled Russia to Germany due to an enticing economic package provided by the German Government. Overnight you had a country with a very small Jewish population explode with Jews. There was very little Religious infrastructure to service this Judaic influx. More devastating was that these new immigrants were quickly assimilating and losing their identity as Jews.
In stepped Rabbi Josh and Rebbetzin Joelle Spinner. Rabbi Spinner was the head of the Lauder Foundation and he realized that Jews were moving throughout the country without any Rabbinic infrastructure. Seemingly overnight Rabbi Spinner built a Yeshiva in Berlin that would produce Rabbis who would service the Jews of Germany. All was set except for filling the role of who would test and bestow Rabbinic ordination on these Rabbis.
That is when Dayan Chanoch Ehrentreu entered the picture. As a boy, Dayan Ehrentreu lived through Kristallnacht (night of broken glass) in Germany. His family fled to England where he became a world-renowned Rabbinic Scholar. Dayan Ehrentreu returned to Germany 70 years later to train a new generation of German Rabbonim.
I played a role in assisting the building of a Jewish youth group in Germany and as a result, I attended the first three Rabbinical ordination ceremonies in Germany. It was during these celebrations that I got to know Dayan Ehrentreu as a humble and brilliant Rabbinic giant.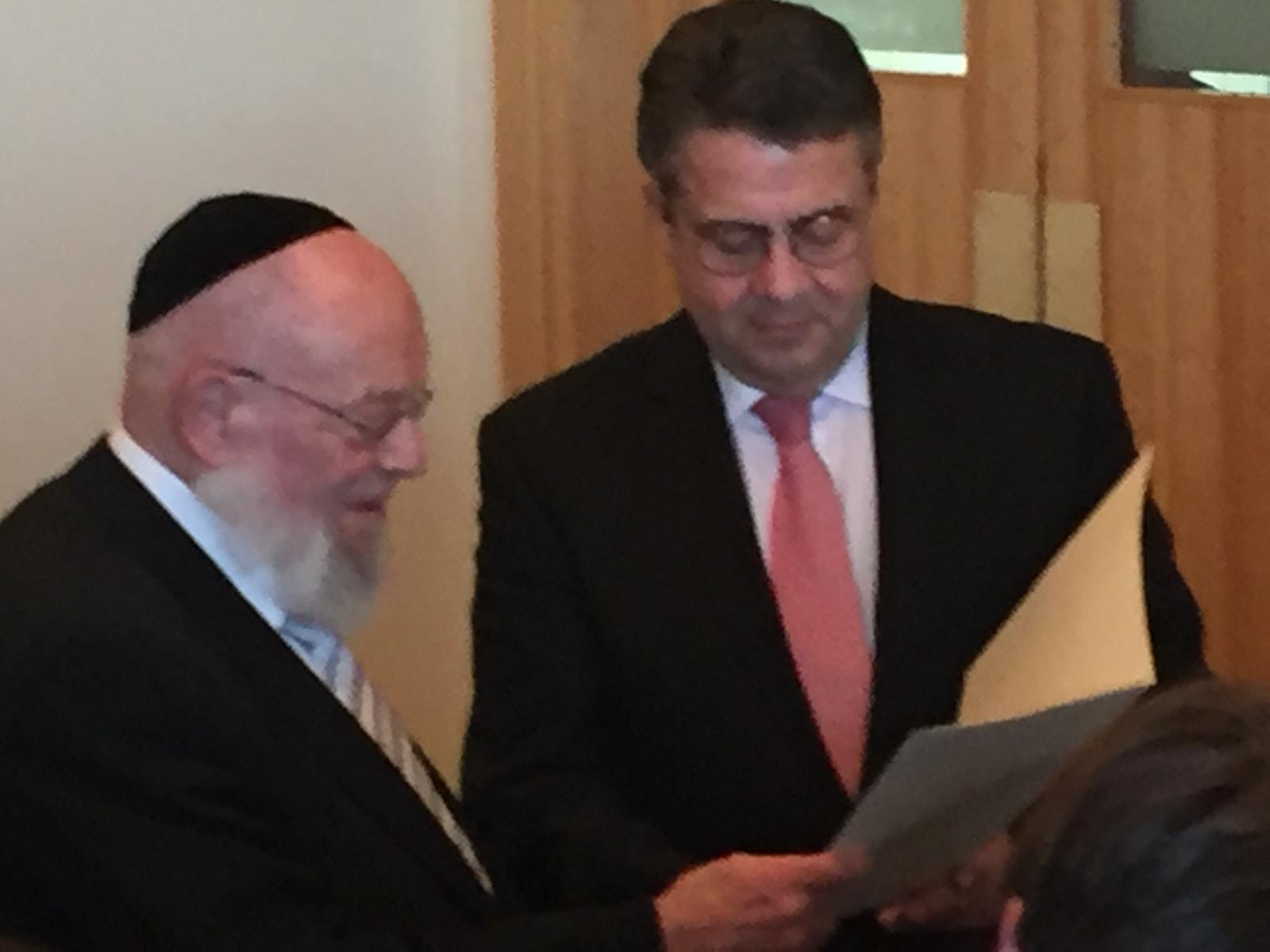 When I heard that the German government was bestowing their highest civilian award on Dayan Ehrentreu, I felt I had to be there to pay tribute to this great man and so I arranged my travel to stop off in Berlin on my way from Israel to the US. What a Kiddush Hashem (sanctification of the Almighty's name)!! The Foreign Minister gave the award himself to Dayan Ehrentreu and thanked him for helping to rebuild a destroyed community.
Of course, I saved the best for last. Rabbi Spinner was so busy coordinating 
so many educational efforts around Europe that he needed a partner to run Berlin. Around the same time that I came to Aish, Rabbi Andrew Savage was hired to become the Director for Germany for the Ronald S. Lauder Foundation. Where did the Lauder Foundation find the indefatigable Rabbi Savage? At Aish HaTorah where so many great Jewish leaders come from. Rabbi Savage worked in Aish UK under Rabbi Naftali Schiff for seven years before taking on this role. By all accounts, Rabbi Savage has taken the German Jewish community to new and greater heights.
If anyone had any doubts that the Almighty runs the world then you should have been in Berlin this past week. Here we were in the German Foreign Ministry almost 80 years after the occupants of that building tried to wipe out the Jews. Honoring a Rabbi, who as a boy saw Jews beaten in the street, for spreading Torah all over Germany. The best part was that the Almighty had the future leader of the community, Rabbi Savage, train with Aish HaTorah for seven years before he sent him to Inspire the Jews of Germany. May the Almighty bless the Jews of Germany with the inspiration and strength to grow closer to him every day. May He also grant Aish HaTorah the ability to keep training Jewish leaders for all four corners of the globe.
Warm regards and good shabbos!