Dear Aish Family,
I 
always refer to the Aish HaTorah Dan Family World Center as the United Nations of the Jewish world. Every day people come from all around the world to spend time with Aish and get answers to their questions. The questions vary from is there a G-d to what does Jewish destiny mean?
Recently, we had a reporter visit with us. This is not unusual since we have many members of the press constantly coming through. What was unusual about this encounter was that this reporter was from Baghdad, Iraq. She was looking to discuss current events in Israel and how they relate to the Muslim world.
As she has quite a following in many Muslim countries I felt this would be a good opportunity to present a unique Jewish perspective. Right off the bat in the interview we established that I was indeed a Rabbi and a Jew. I assured her that I had been a Jew my whole life. Quickly the discussion descended into politics.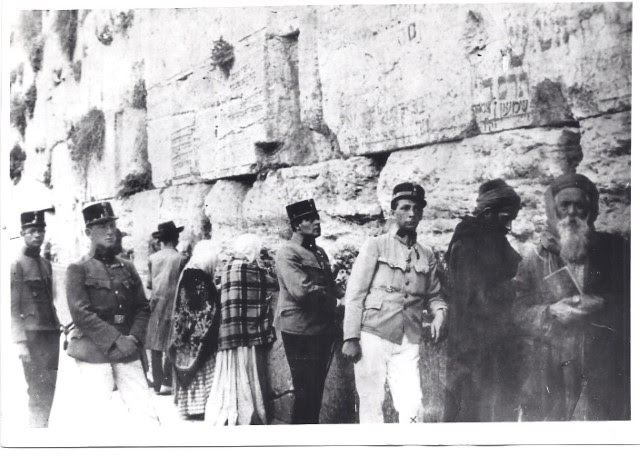 She asked me how I would address the fears that the Muslim world had over the Jews controlling their holy sites in Jerusalem. I pointed out that Jews had been praying at the Western Wall for 3000 years with the exception of 19 years. From 1948 – 1967 as a Jew I would have been killed if I attempted to approach and pray at the Western Wall.
After the six-day war when the Jewish nation recaptured the Temple Mount they made sure that all religions had access to pray at their holy sites. We spoke some more after the interview. She said that she was so appreciative of the time I had given her and how nice everyone at Aish was to her. As a Muslim woman from Iraq, she expected that Rabbis in Jerusalem would hate her and denigrate her. What she found was exactly the opposite.
I
 was so proud to be a part of the Aish family and you should be as well. The Aish HaTorah Dan Family World Center is a beacon of hope to the entire world. People of all backgrounds come to understand their purpose in this world and connect to the Almighty. We are so proud and lucky to be the custodians of this holy special building.
Warm regards and good shabbos!