Dear Aish Family,
One of the questions that I am asked constantly is whether I ever wake up and am unsure what Country or State I am in. While that seldom happens, this week I found myself in a rental car and I could not figure out why my phone's Bluetooth was not syncing with the car. I finally realized that although this rental car was the same model and make as the one I drove yesterday, I was two plane rides and 3000 miles away from my previous rental car…
This past week I had the pleasure of visiting our West Coast Aish branches before heading to Florida. Spending time with Aish LA and hearing their plans for the future was very meaningful. Aish LA is one of our oldest branches, yet it is only a two-hour car ride from Aish San Diego which is one of our newest branches. So I traveled South to get together with our leadership in San Diego.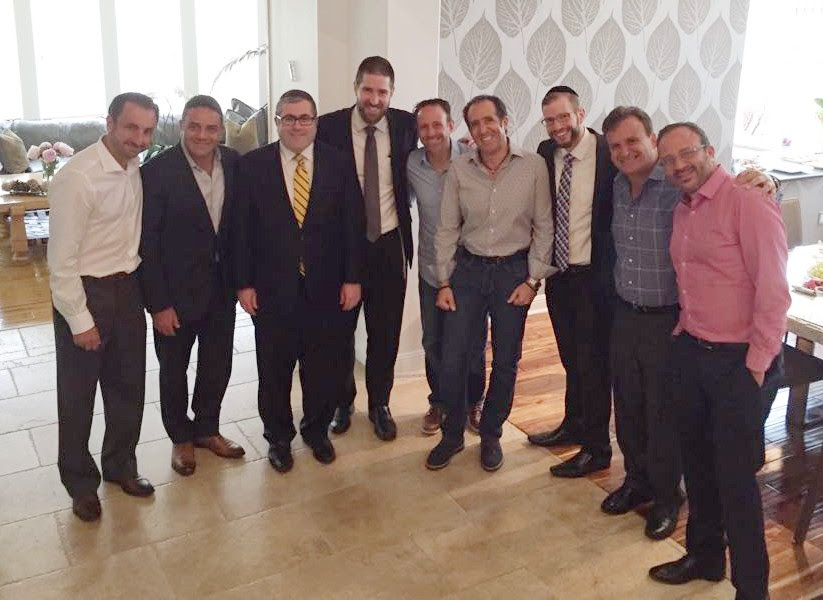 There is an incredibly cohesive group of lay leaders who form the board of Aish San Diego. We decided that I would teach a lunch and learn followed by a robust discussion about the direction of Aish HaTorah.
During our discussions, one of the newest board members got up to talk about his experience at the recent Aish HaTorah Partners Conference. He said that when he first arrived in Connecticut he turned to his wife and said, "Let's just ditch the Conference and go to Manhattan." He was very concerned that he would be uncomfortable and not fit in. His wif
e said let's just give it a chance.
He said that he attended his first class and was surprised by how much he enjoyed it. By the second class, he was hooked. He said it was one of the best weekends of his life and both he and his wife walked away on a spiritual high.
When the other board members heard the rave reviews about the conference they said we need a Conference here in San Diego and we will recruit all of our friends. Thus started the planning for the first West Coast Aish HaTorah Partners Conference.
What was priceless about this story is that this effort came not from the Rabbis but from the Aish PARTNERS. A committed group of lay leaders who took time out of their busy schedules to brainstorm about how to help the Jewish people. This is the essence of Aish HaTorah. It's a matter of all hands on deck when it comes to strengthening the Jewish Nation. May the Almighty continue to bless Aish HaTorah with committed Jews like the board of Aish San Diego.
Warm regards and good shabbos!