Dear Aish Family,
I write to you each week to talk about what Aish has done and where we are going. Each week we have accomplished so much around the world that I am forced to focus on one accomplishment or another to tell over. This week I have an easy job. The Aish Partners Conference last week was one of the greatest experiences that I and 1000 Aish'ers have ever experienced.
The APC gave time for an unbelievably committed group of people to come together and discuss their thoughts and concerns for the Jewish world. Everywhere one turned, in the Crowne Plaza Hotel, conversations were occurring about how to strengthen the Jewish Nation. Our three chief Rabbis, Rabbi Yisroel Meir Lau, Rabbi Dovid Lau and Rabbi Warren Goldstein inspired all of us with tales of their accomplishments and future plans for their brothers and sisters.
I urge all of you to take a few minutes to watch my talk from Saturday night where I lay out what I believe is Aish's mission and future. While I can relay dozens of anecdotes, I would like to focus on one. One of our leaders from North America approached me on Shabbos and told me that they were personally struggling with being at the APC.
They have been involved with Aish for many years and they truly love it. Their Aish branch Rabbi is like a member of their family. Their struggle was not with Aish but it was with their friends. They felt like Aish was a secret life and they didn't know how they could communicate how beneficial Aish could be to their friends.
I told them that while I totally understood their predicament, didn't they feel that their friends would have an incredibly richer Judaic life if they got involved with Aish. They said there was no doubt that their friends were lethargic in regard to being Jewish and could use an infusion of Judaic passion. They sheepishly admitted to me that they were afraid of rejection. I told them that I understood and we should talk more Saturday night after the program.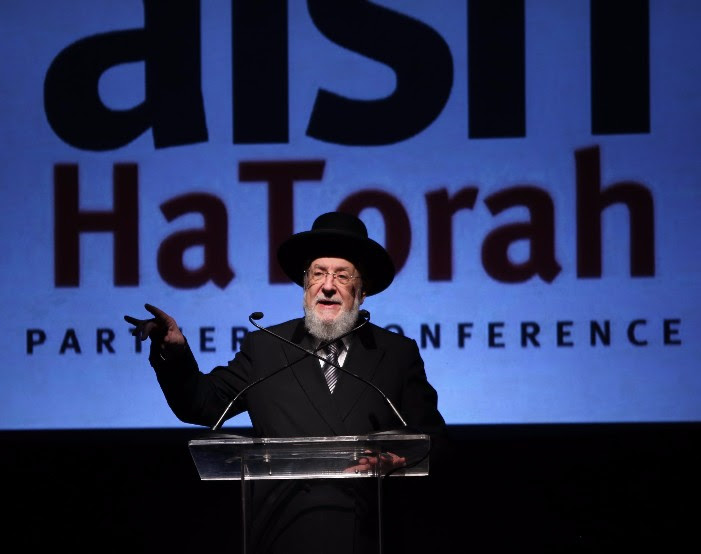 Saturday night was the highlight of the weekend for many. Attendees got a taste of the strength of Aish HaTorah worldwide. Rabbi Yisroel Meir Lau, former Chief Rabbi of Israel, spoke passionately about the flame of Aish. He said that while fame may burn and hurt there are three positive qualities. A flame brings warmth, provides light and brings people together.
After the Saturday night program, this branch lay leader came over to me. With tears in their eyes, they said that they got the message loud and clear from Rabbi Lau. They will go back home and be a lit torch for their friends. They would invite Shabbos and offer to study Jewish wisdom with them. They said, "I know now how beautiful and precious Judaism is. How can I selfishly keep that for myself?"
I was very moved by this Aish partner. Indeed the Almighty gave us a great gift when He gave us fire. Fire can ignite so many other souls and yet it loses nothing. We must all focus on igniting the souls of our Jewish brothers and sisters with the Almighty's flame of Torah. This is why Aish exists and thrives. We don't want to keep our passion and love for the Almighty a secret. We must shout it from the rooftops for love that is not articulated and expressed is not love at all.
Warm regards and good shabbos!
Watch Rabbi Steven Burg's speech from the Aish Partners Conference