Dear Aish Family,
The holiday of Purim at Yeshiva Aish HaTorah is alwa
ys a highlight of the year. For many of our students, Judaism is a new adventure and they put a lot of effort into their studies and prayer. Purim is a time for everyone to "let their hair down" and celebrate.
The costumes are as varied as the students. The highlight is the Yeshiva Chagiga (party) where everyone dances and celebrates for hours. It is a treat to see different Rabbis who are incredibly dedicated in their Judaic practice dressed up in silly costumes.
I spoke with one of our students the day after Purim and asked them what their highlight was. They told me without a doubt it was attending the Purim seuda (festive meal) at the home of their Rabbi. They said that it was magical. An apartment that seemed small could suddenly hold dozens of young Jews to eat and sing together.
He went on to tell me that as a child, he celebrated Halloween religiously. He could not wait to put on his costume and get out there and collect as much candy as possible. He was shocked that Judaism had its own version. The main difference being that every Jew has an obligation to give food to other Jews as Mishloach Manos (gifted food). In addition, every Jew had an obligation to give money to the poor (Matanos LeEvyonim).
It is as if the Almighty was telling us tha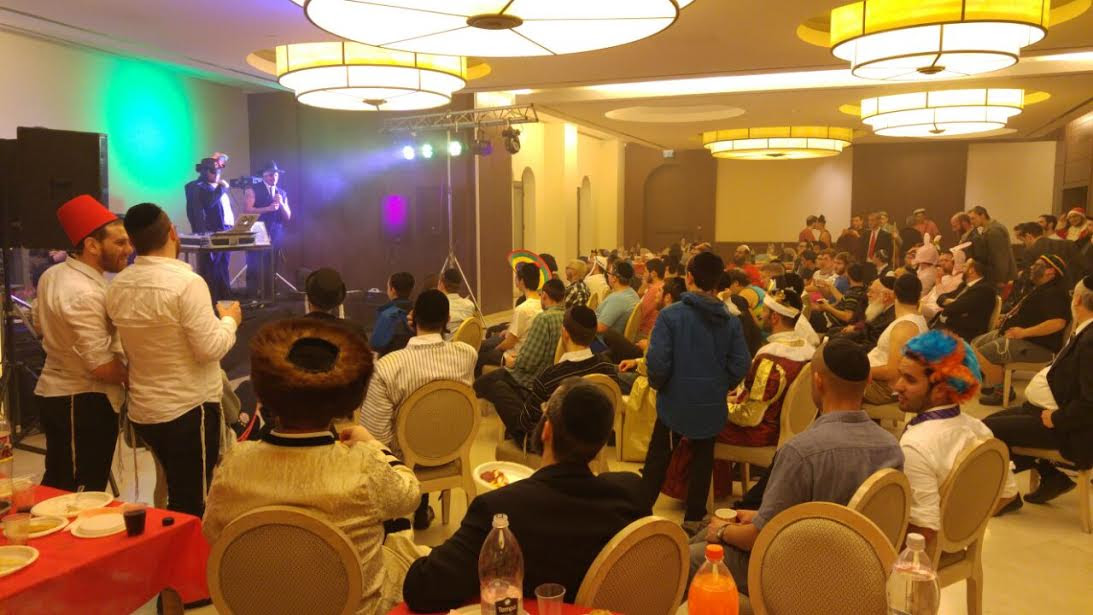 t just surviving the genocide of the Purim story (Haman tried to slaughter all the Jews) is not enough. We survived for a reason and that was to give to each other. He concluded that Halloween had made him selfish as a child and Purim's job was to make him selfless.
When a baby is born into the world, there is no more selfish being. When a baby is hungry, tired or has to go to the bathroom it cries for help. As we get older we must transform from being selfish to selfless. This is the ultimate lesson of Judaism. The Mitzvos (commandments) all point us in this direction. The Almighty offers us a path to perfection in this world which can only come about by becoming a giver and not just a taker.
Aish HaTorah has been the ultimate giver over the last 40 years. Thousands of Jews walk through our doors every year and we give them the gift of Judaic knowledge. We never ask, we just give. May the Almighty continue to support Aish HaTorah and give us the strength to overcome all obstacles that may prevent us from being there for every Jew.
Warm regards and good shabbos!